2021-2022
---
Sion Hospital on 11th August, 2021
On 11th August, 2021, Chinmaya Mission Mumbai, Prakash Zone donated instruments for the orthopaedic department of the Lokmanya Tilak Municipal General Hospital and Medical College ( Sion Hospital). This seva was undertaken as a part of the Maximise Happiness initiative 2021-22.
Dr A B Goregaonkar, Professor and HOD Orthopaedic department at Sion Hospital had requested Chinmaya Seva Trust to provide the instruments. The hospital receives around 230 - 250 emergencies at the orthopaedic dept per month. It is the busiest trauma centre in Maharashtra. Their operation theatre is working day and night without a break to treat these patients. Precious time is lost waiting for the instruments to be autoclaved. Thus, more sets of instruments are required to meet the demand. Sevikas – Smt. Shashi Binani and Dr. Neelima Pillai from Chinmaya Prakash Zone coordinated with the hospital and the vendor and ensured the delivery of the instruments in a very short time.
The hospital authorities have expressed their gratitude to the Chinmaya Mission for this valuable support.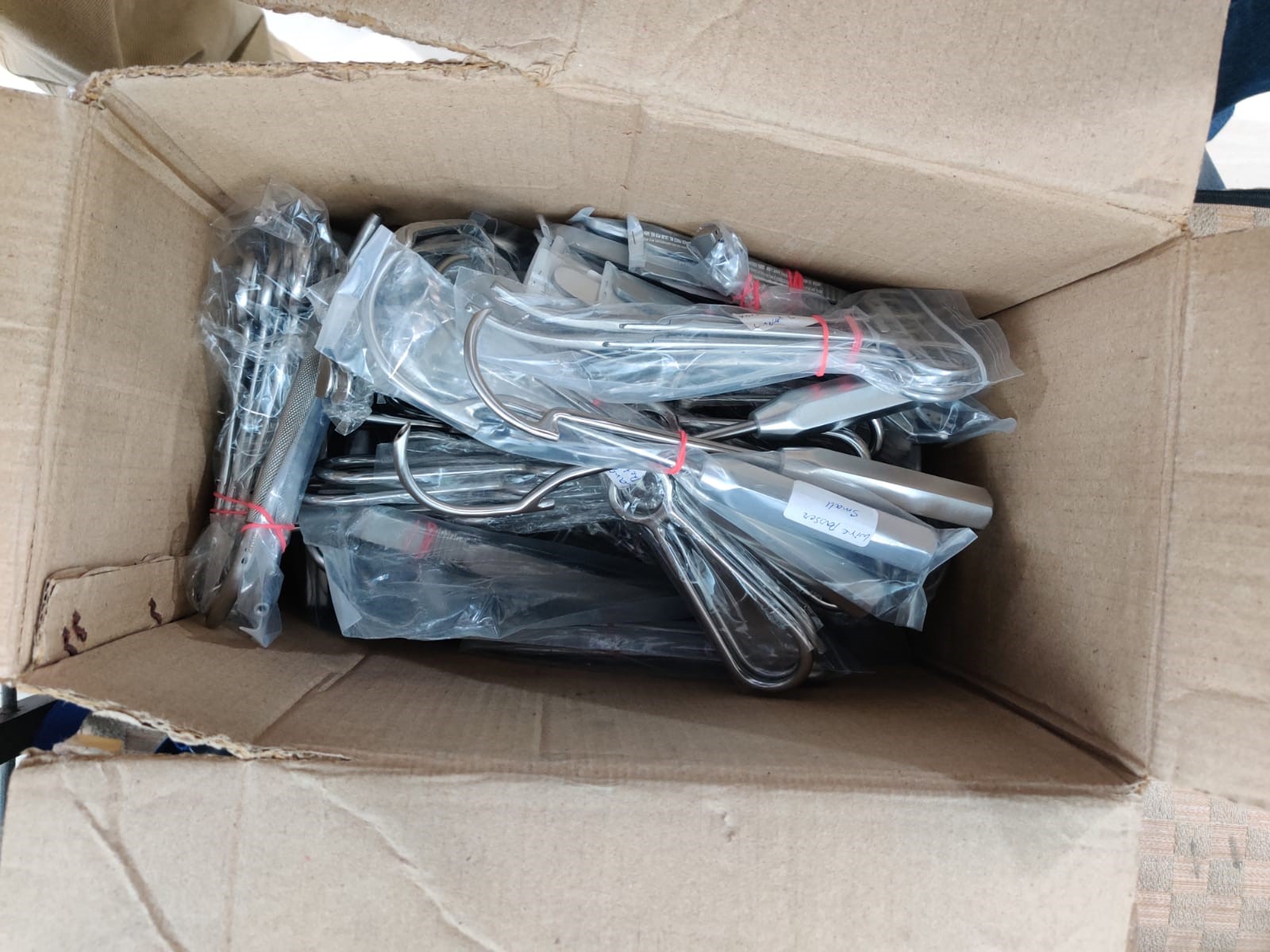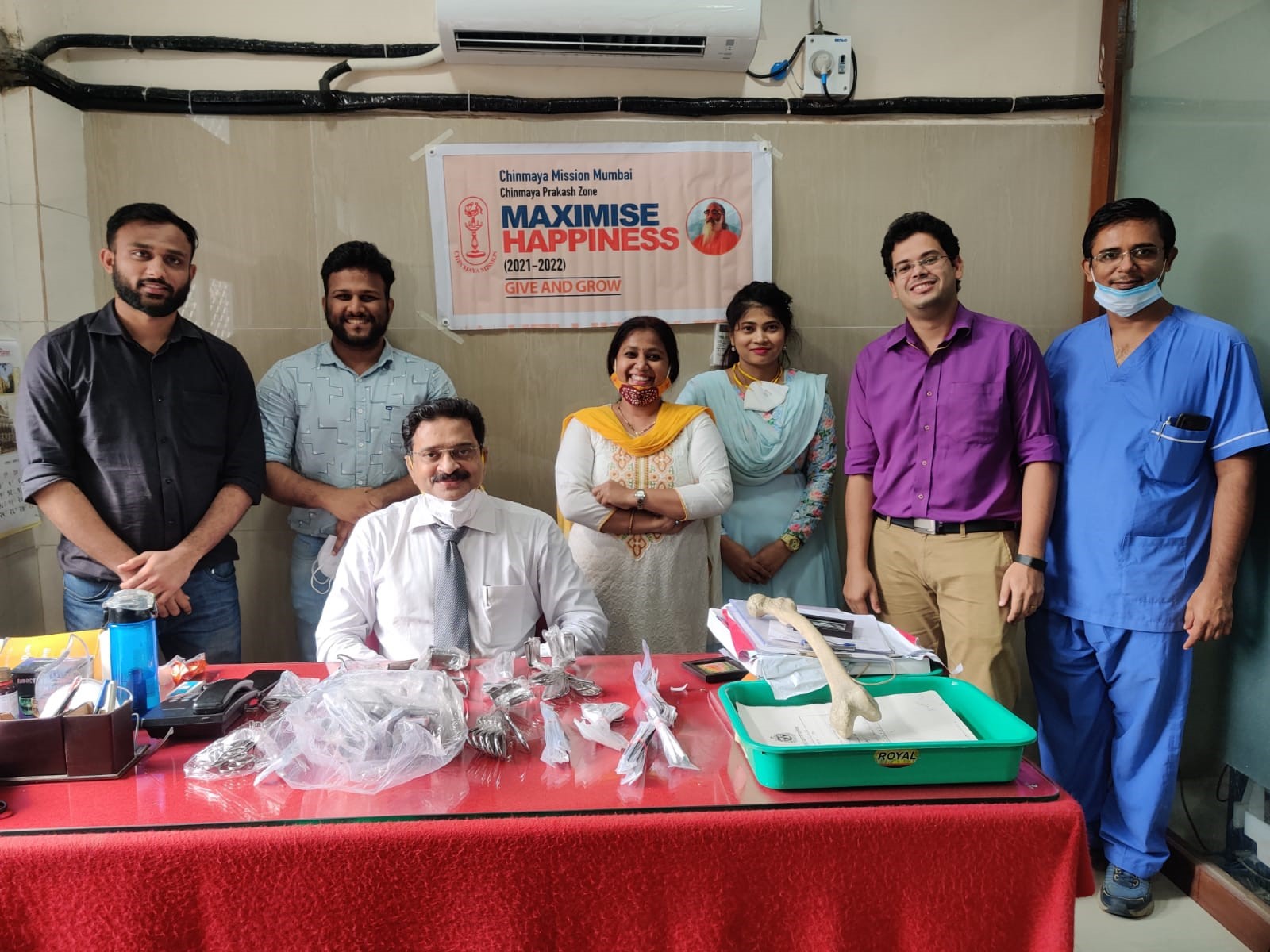 ---
Wadia Hospital for children at Sewree 18th June 2021
On Friday, 18th June 2021 Chinmaya Mission Mumbai, delivered 2 Body Para monitors (7 functions are simultaneously monitored) to the Wadia Hospital for children at Sewree.
The appeal had been received through Smt. Meenakshi Kumar of Chinmaya Mission Mumbai - Sagar zone, and was coordinated by Dr. Abha Shroff with the full guidance of Smt. Meghana Patel.
This hospital has a 512 bed capacity and has been upgrading their Covid ward as per the Government directive in preparation for a 3rd Coronavirus wave that may come in the near future.
These monitors are an essential part of a Covid bed and will be of use even in the future, once the pandemic is over.
Chinmaya Mission, through its "Each One Reach One" initiative is serving the needs of Covid warriors who are fighting this battle since many months.
We are indeed grateful for the privilege of being able to serve.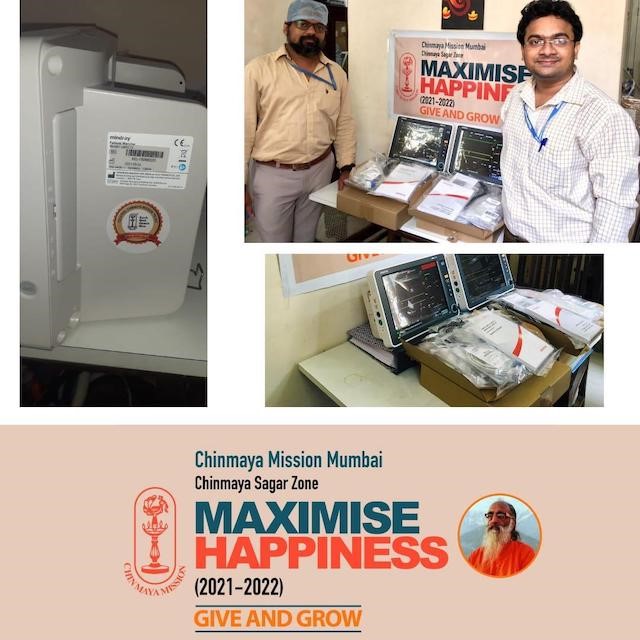 ---
Blood Donation drive at the Mahalakshmi Temple Premises 30th May, 2021
A seva of organising a Blood Donation drive under the initiative of 'Maximise Happiness (2021-2022)' of Chinmaya Mission Mumbai (Chinmaya Prerana Zone) was conducted on 30 May 2021 between 10:00am - 2:00pm. This was conducted at the Mahalakshmi Temple Premises and was organized for the benefit of children who are suffering from Thalassemia, an inherited blood disorder that causes the body to have less amount of haemoglobin than normal.
Around 25 donors registered themselves to be a part of this blood donation drive and all of them were screened by the available doctors and nurses on board from Sarvodaya Hospital, Ghatkopar.
Energy drinks and light snacks were also provided to all the donors.
With the help of the volunteers and healthcare workers, the drive was conducted smoothly & efficiently.
Also, considering the pandemic situation, all the necessary precautions were taken while the temple premises was sanitized and all the volunteers were provided with masks and shields.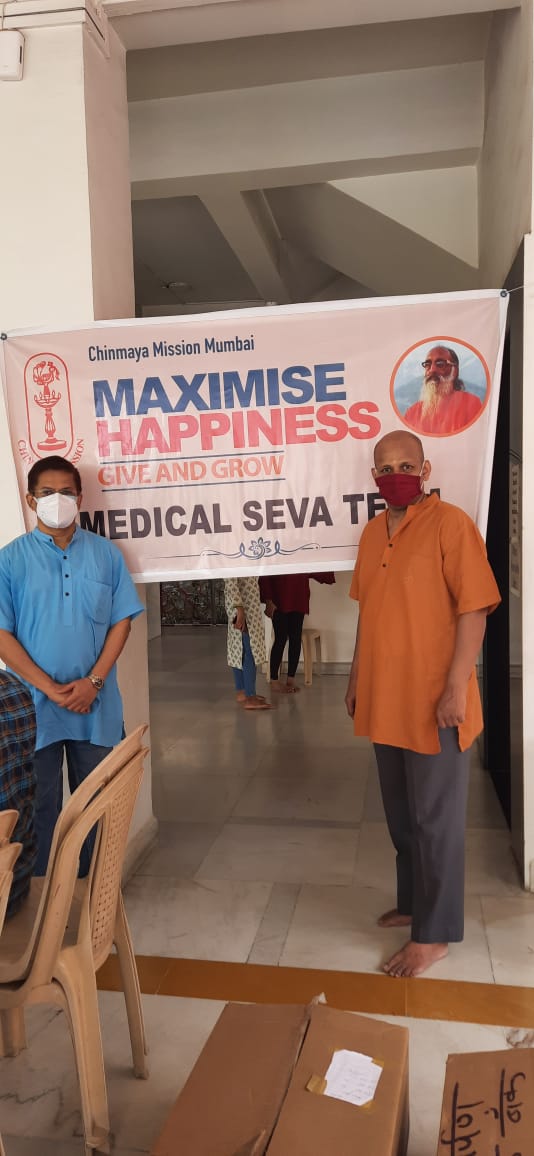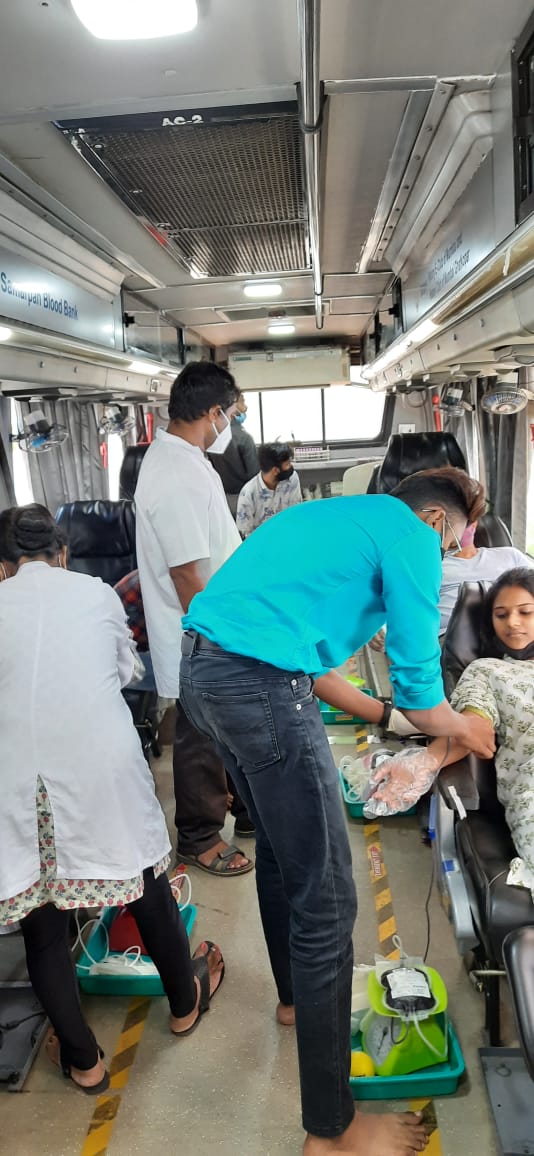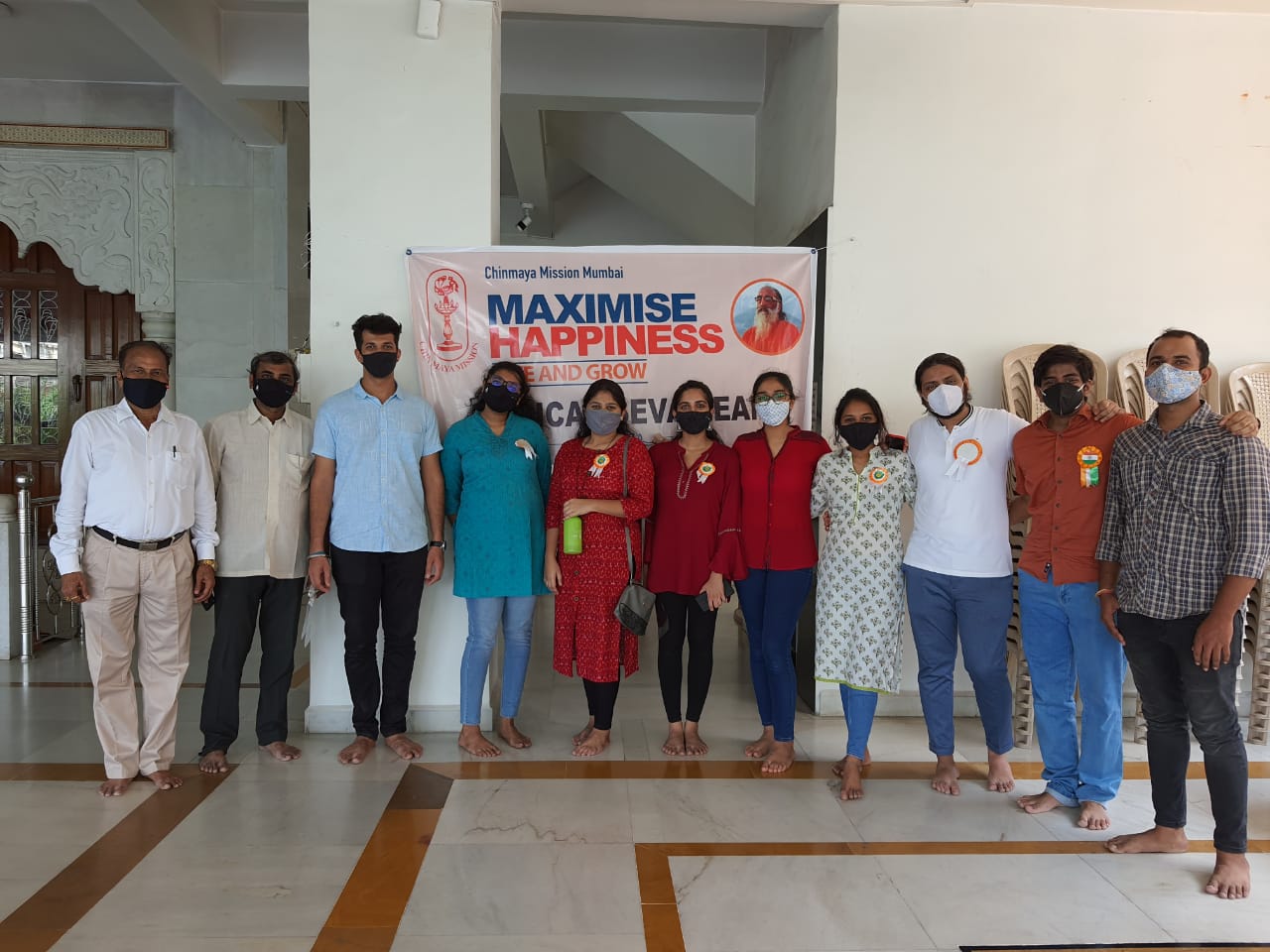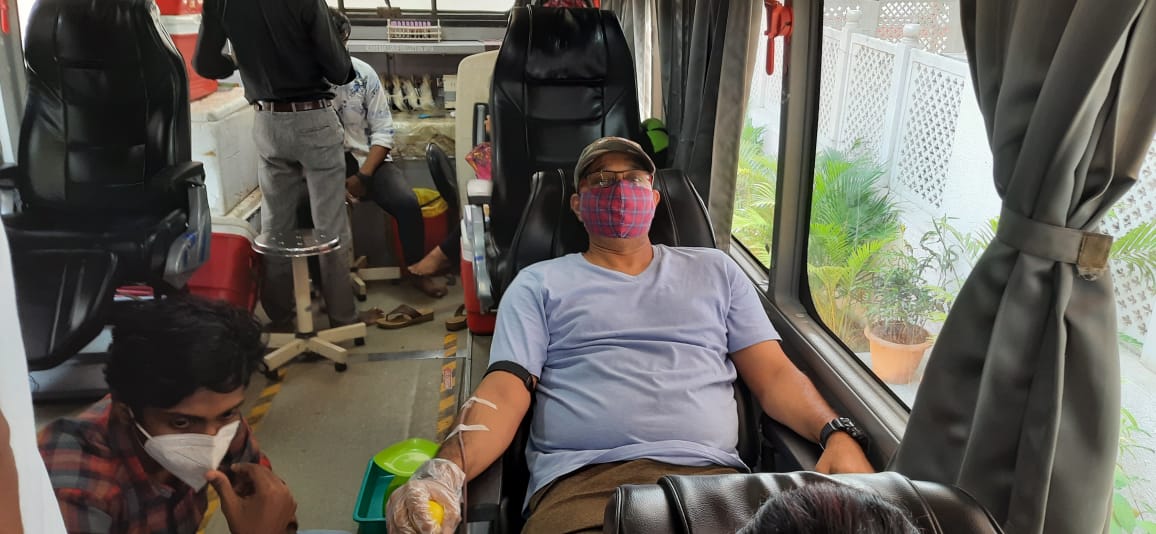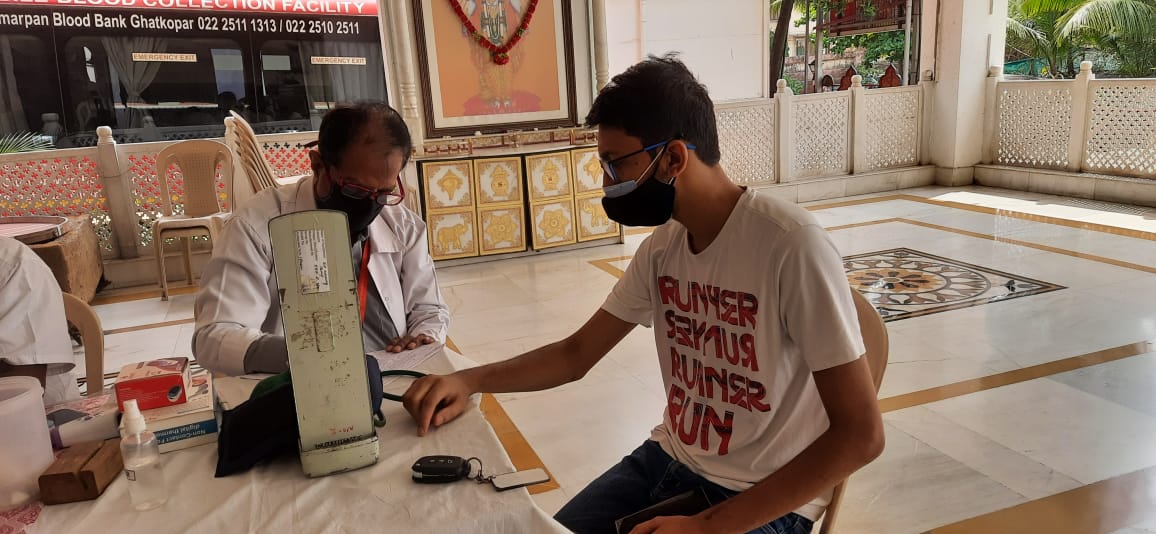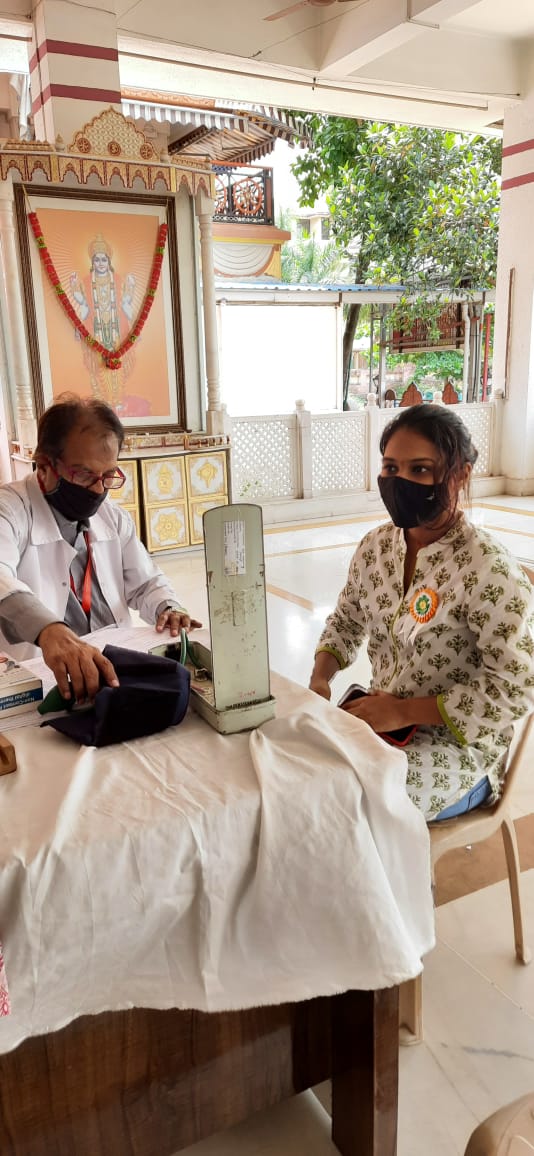 2020-2021
Maximise Happiness Mahima Zone 17th March, 2021
On 17th March Mahima Zone successfully completed the phase 2 of distributing Jaipur Foot to 44 needy individuals as part of Maximise happiness project . This project was meticulously coordinated by Shri. Amit Vora.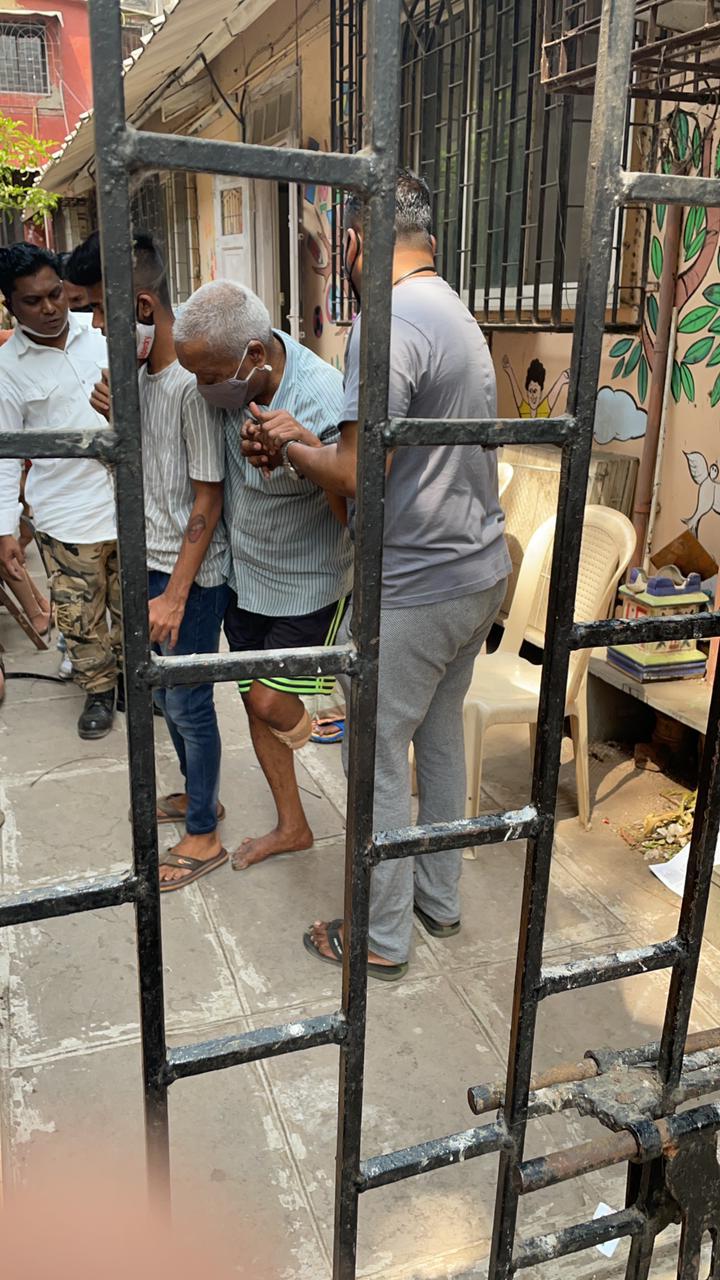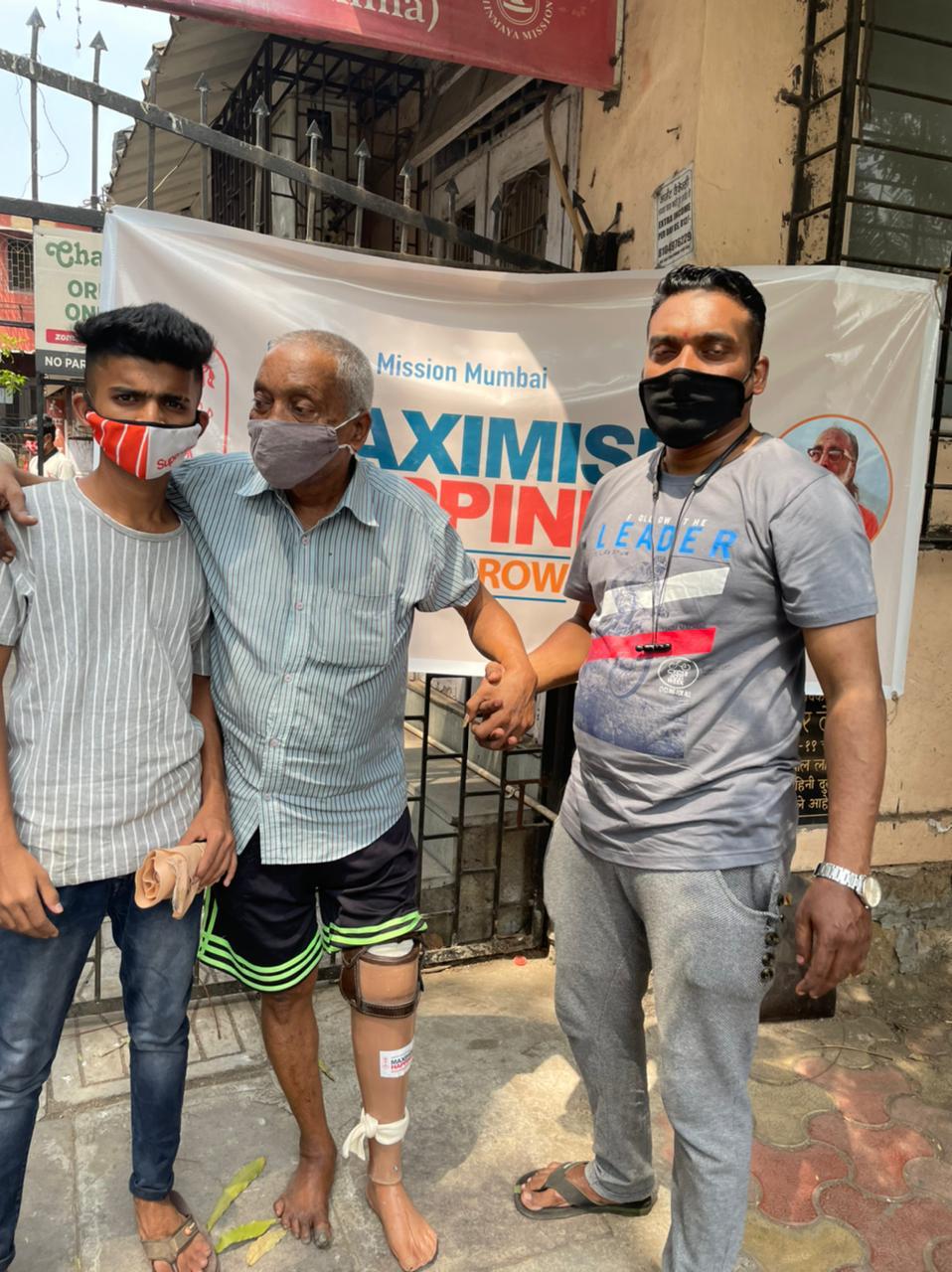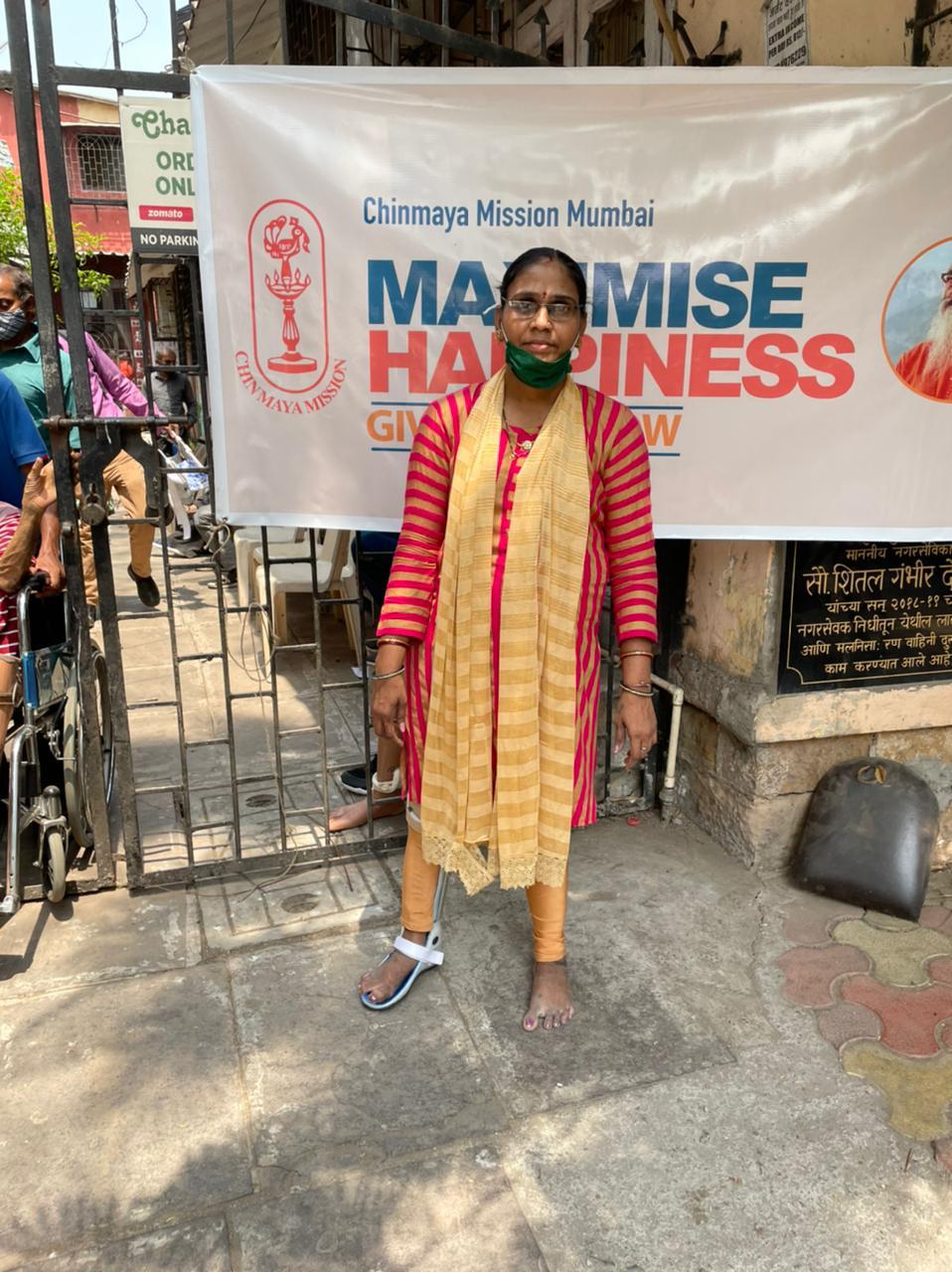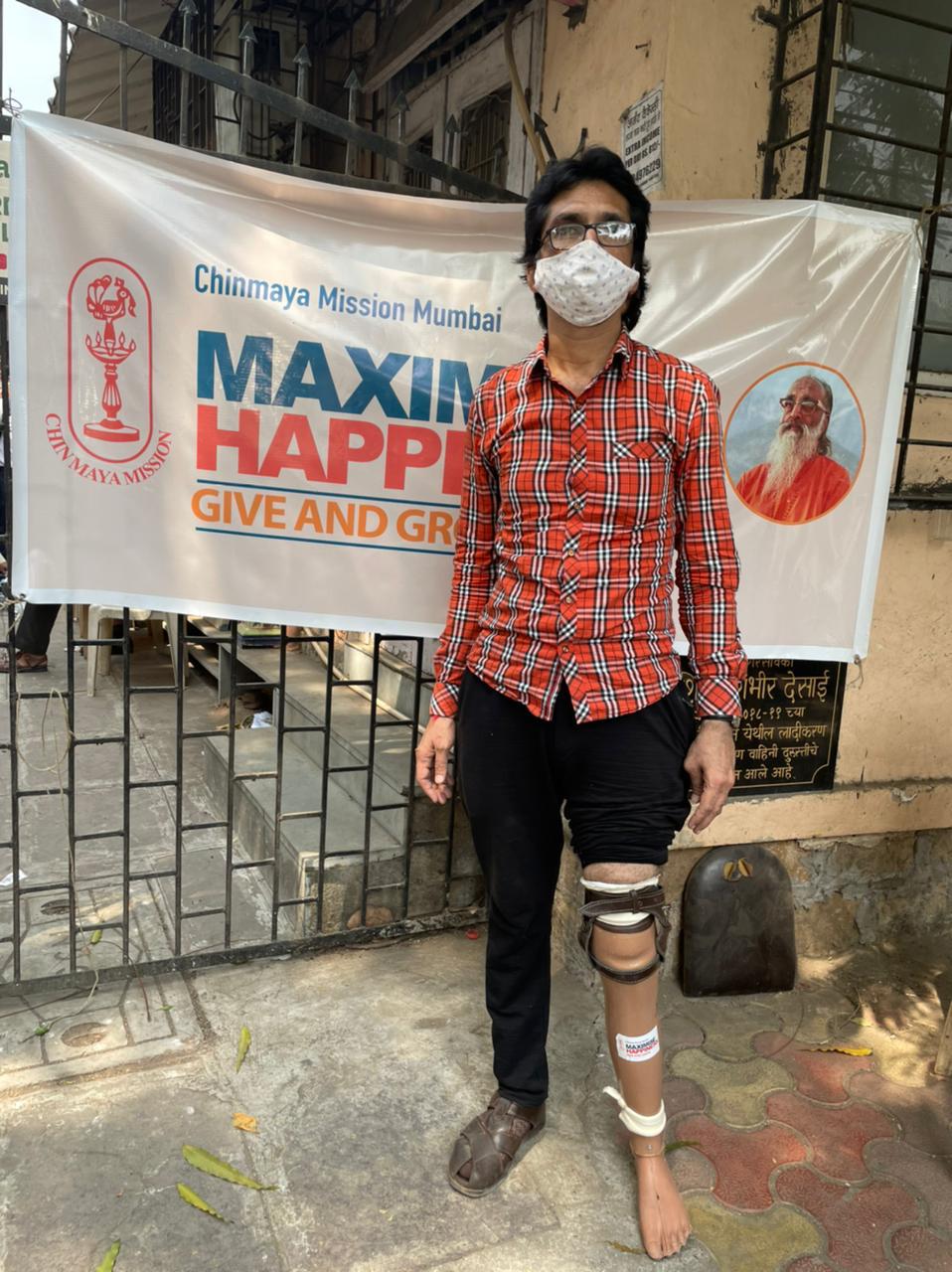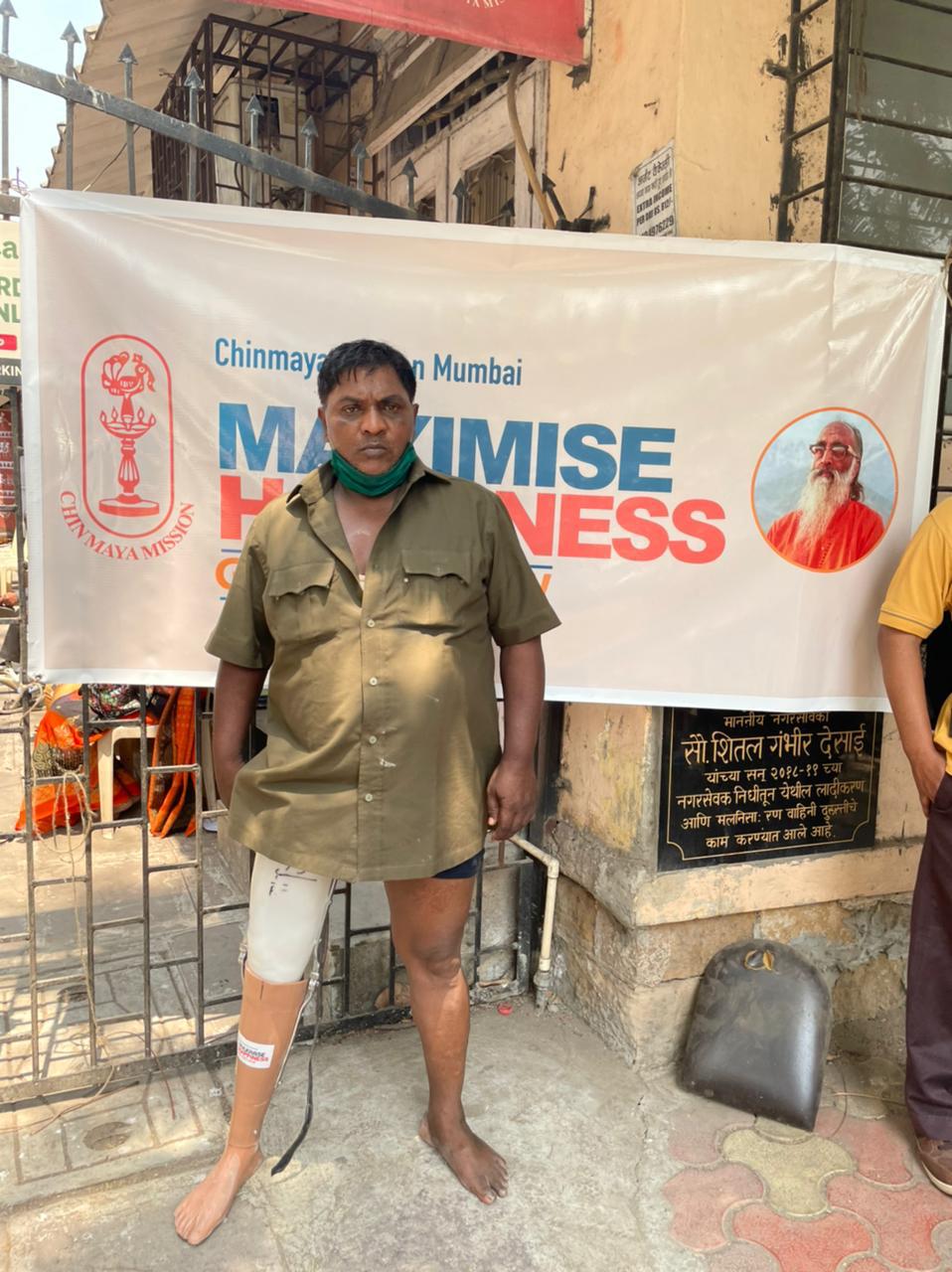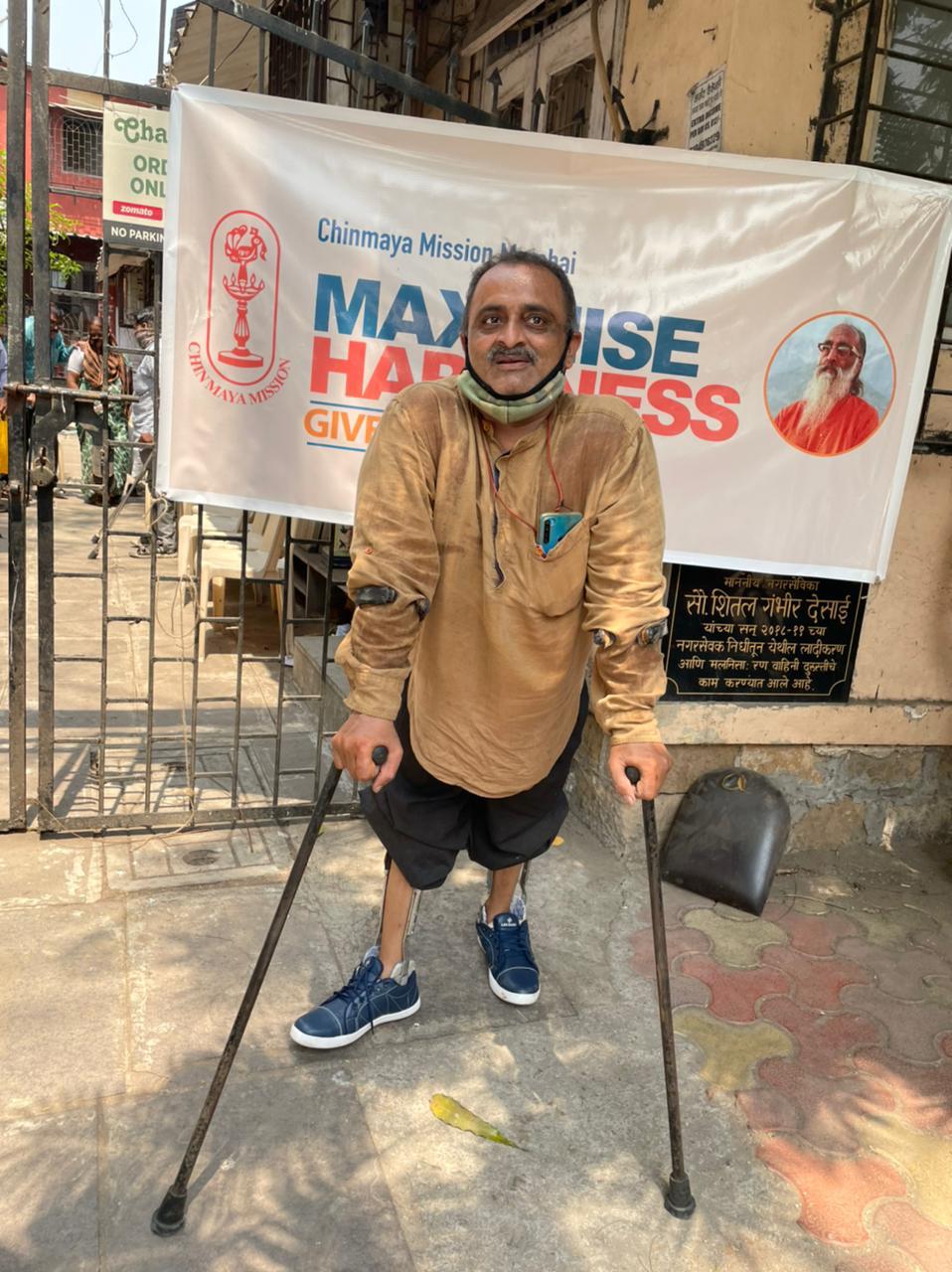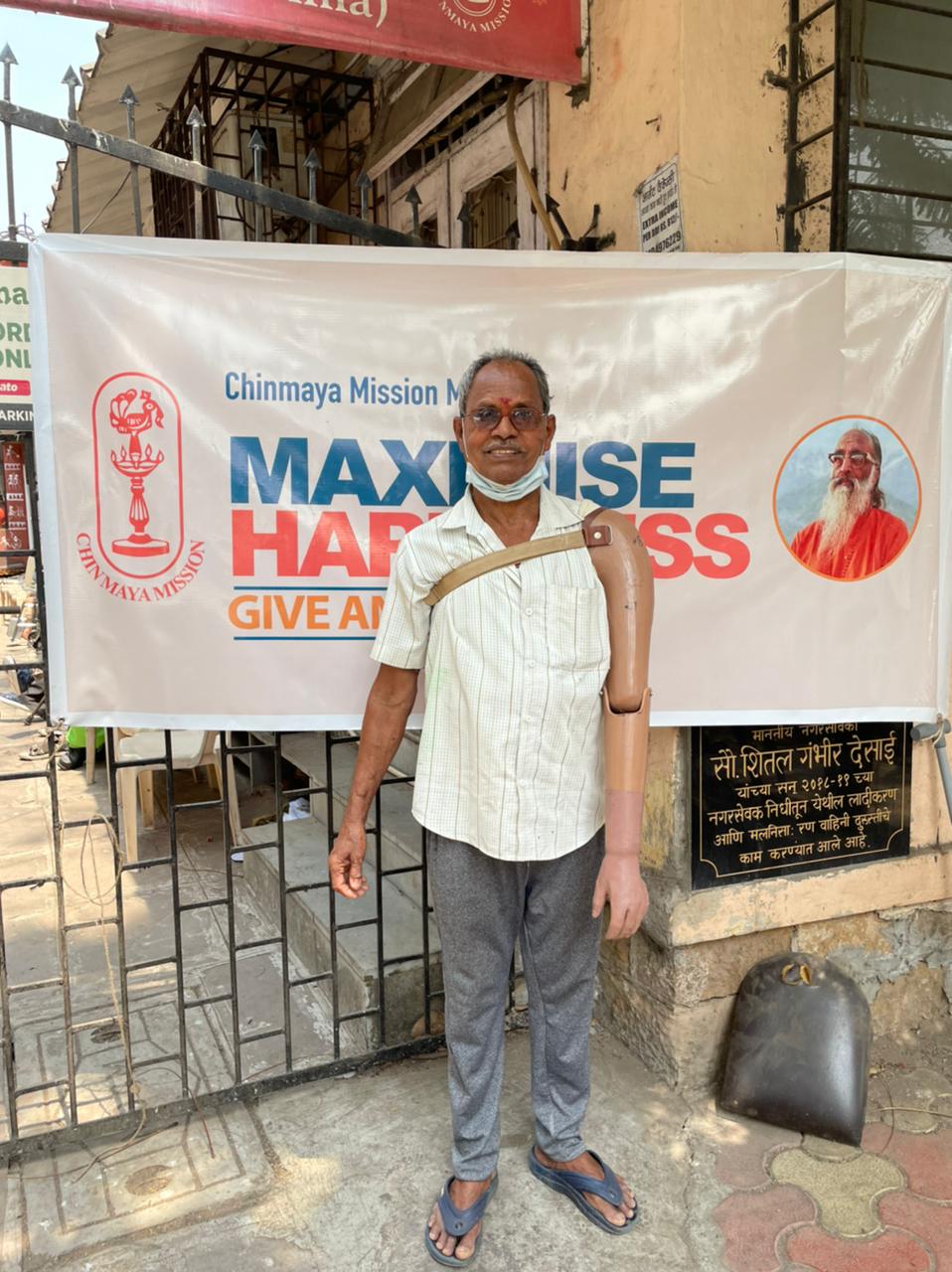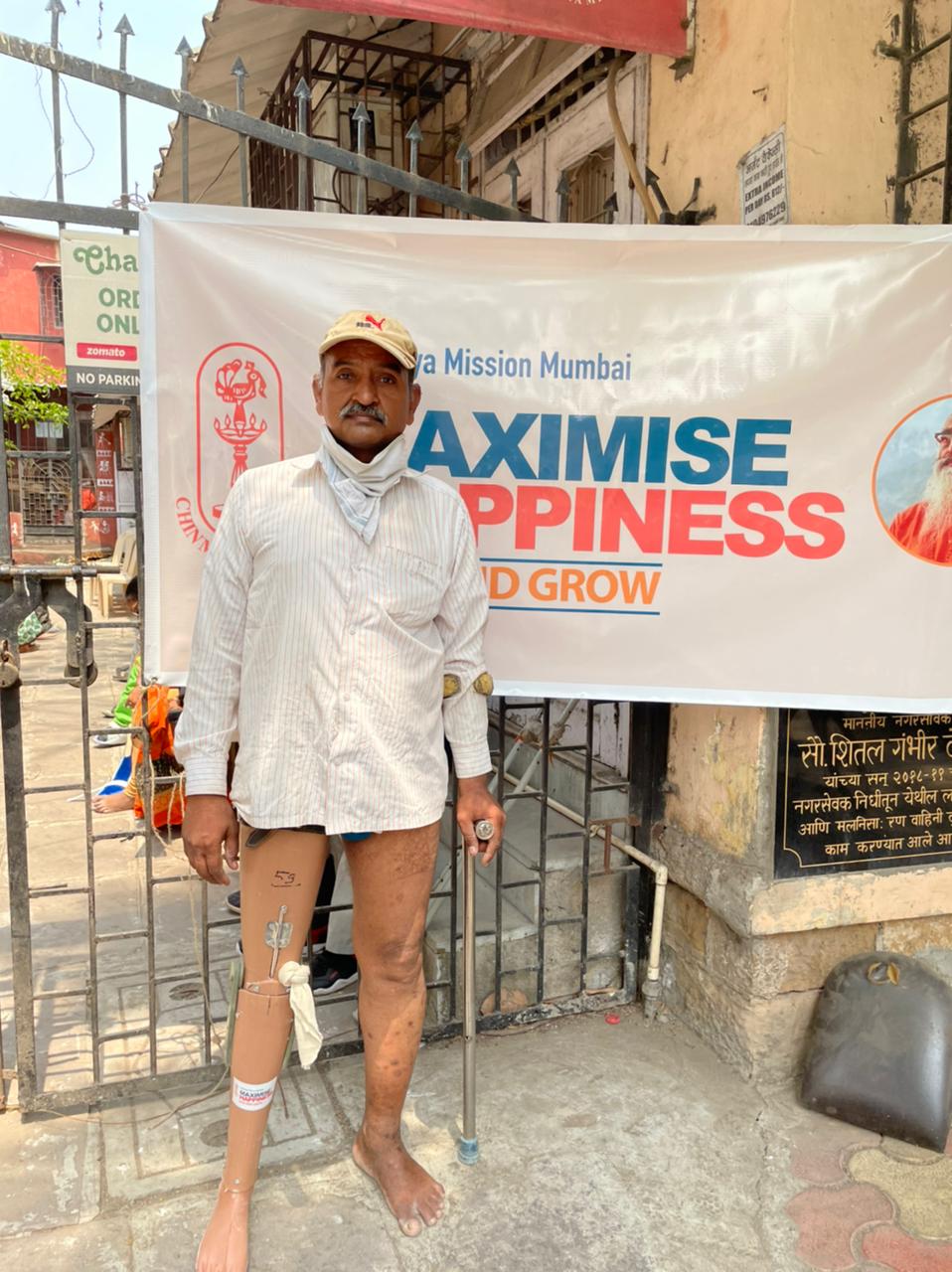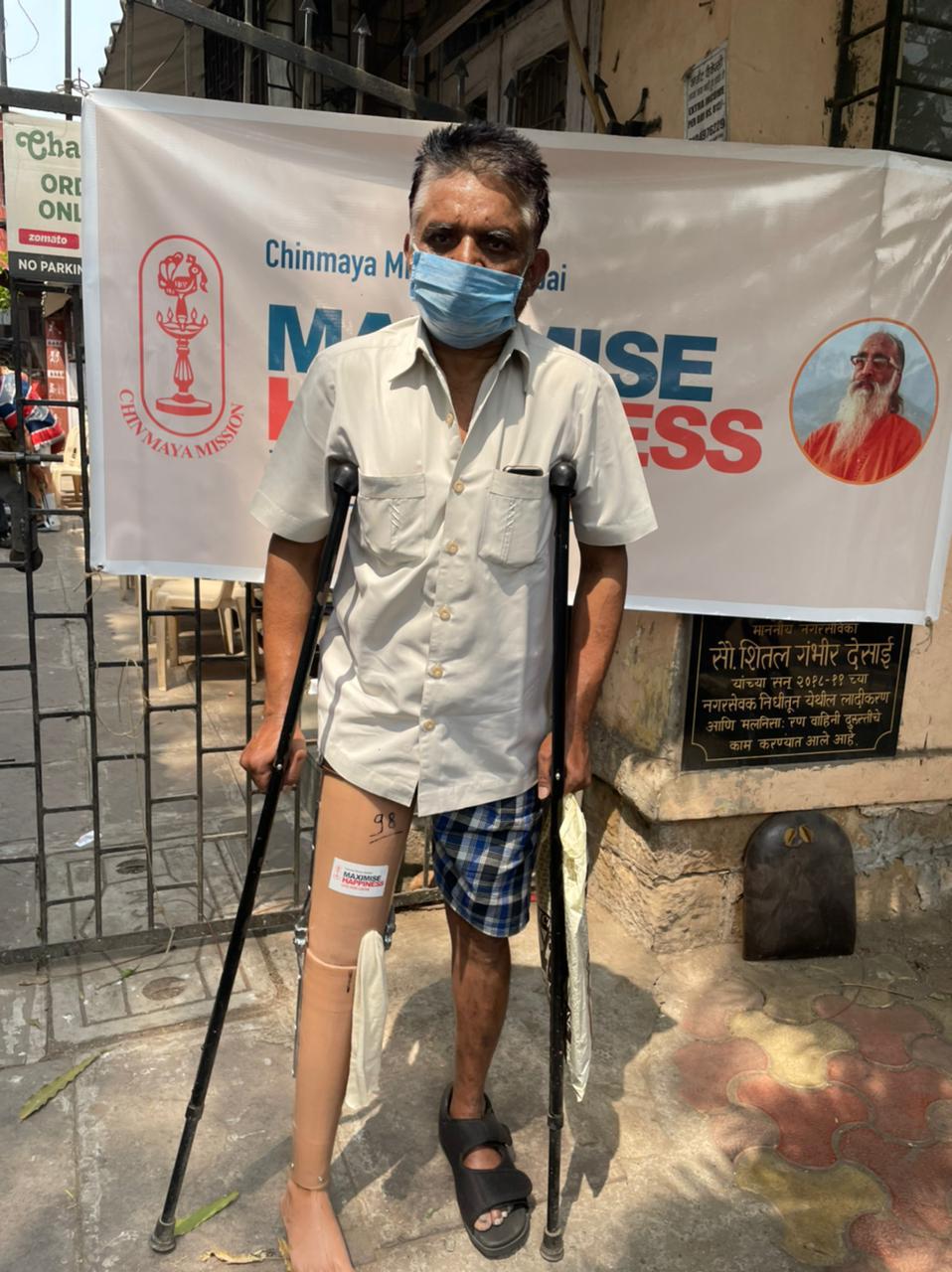 ---
Maximise Happiness Prerana Zone 25th February, 2021
On behalf of Chinmaya Mission Mumbai, Chinmaya Prerana Zone, it gives us immense pleasure to announce the handing over event of essential medical equipment to the Navi Mumbai municipal hospitals on 25th February, 2021. This has materialised because of the vision of the Maximise Happiness campaign.
The equipment was delivered on 24th February and the formal handing over will be done on Thursday, 25th February, 2021 . Due to the Covid scenario the event will be conducted in the minimum possible time.
The 3 hospitals who were the beneficiaries are: Rajmata Jijau Municipal Hospital, Sector 3, Airoli, Navi Mumbai Municipal Corporation, Urban Health Center Rabada and Meenatai Thakeray Municipal Hospital, Nerul.
The event was attended by Shri. Amol Khair ,Dr. Amit and Dr. Anjana Thadani, and two sevaks from Prerana Zone.
At all three sites, a briefing about Chinmaya Mission and Gurudev's vision was given and well appreciated. Everybody expressed their gratitude to the Chinmaya Mission as each and every item was sorely needed.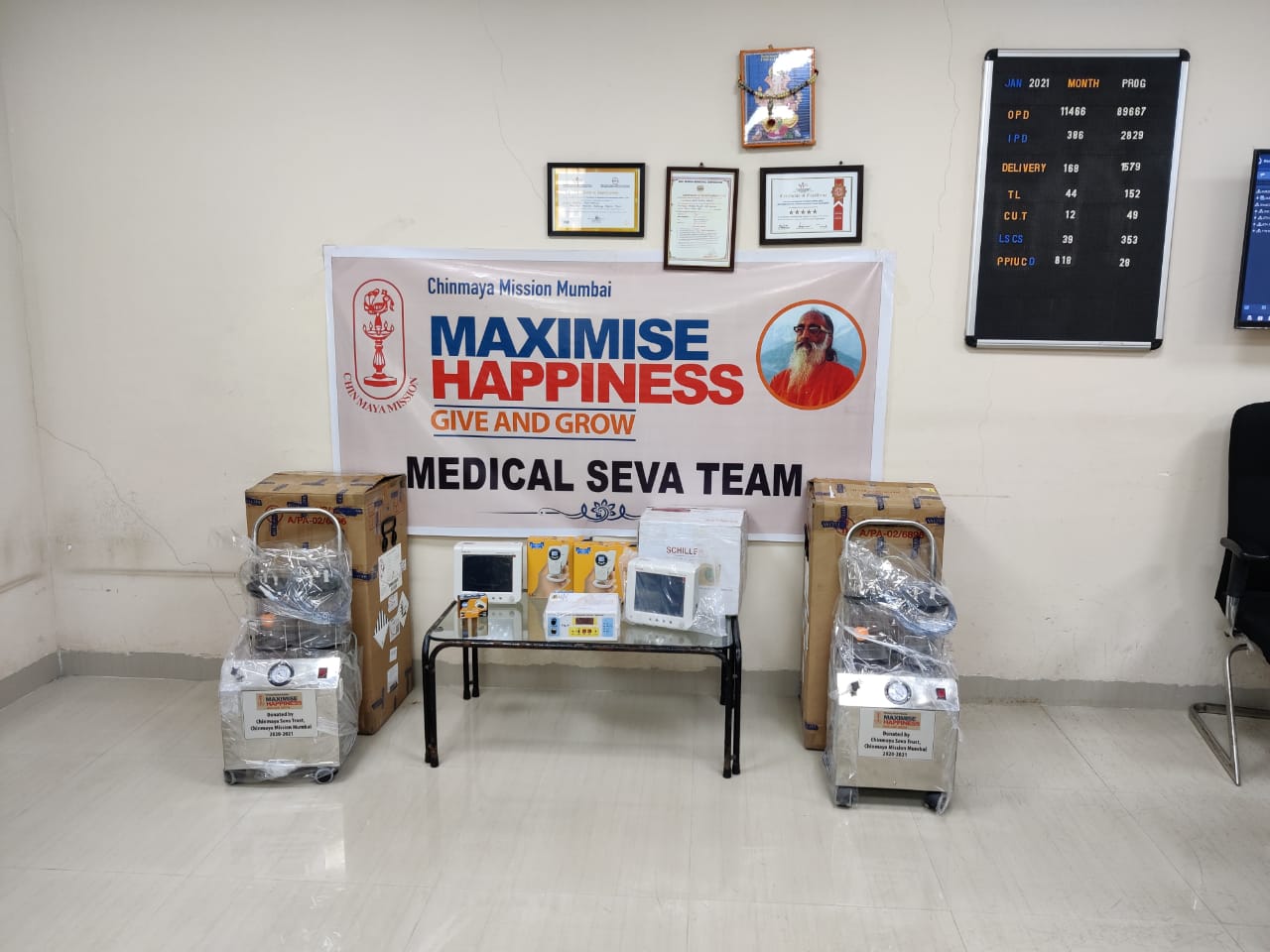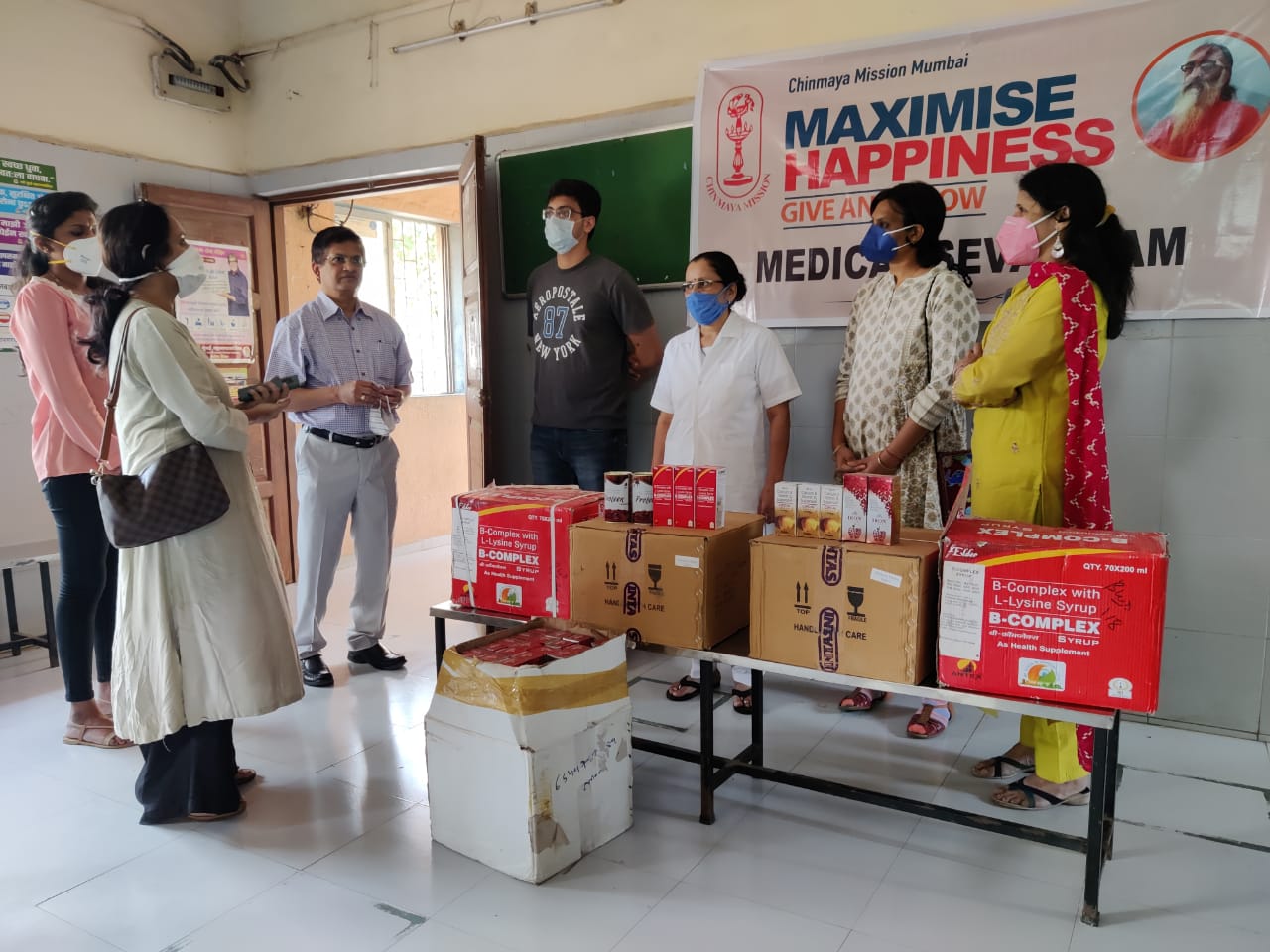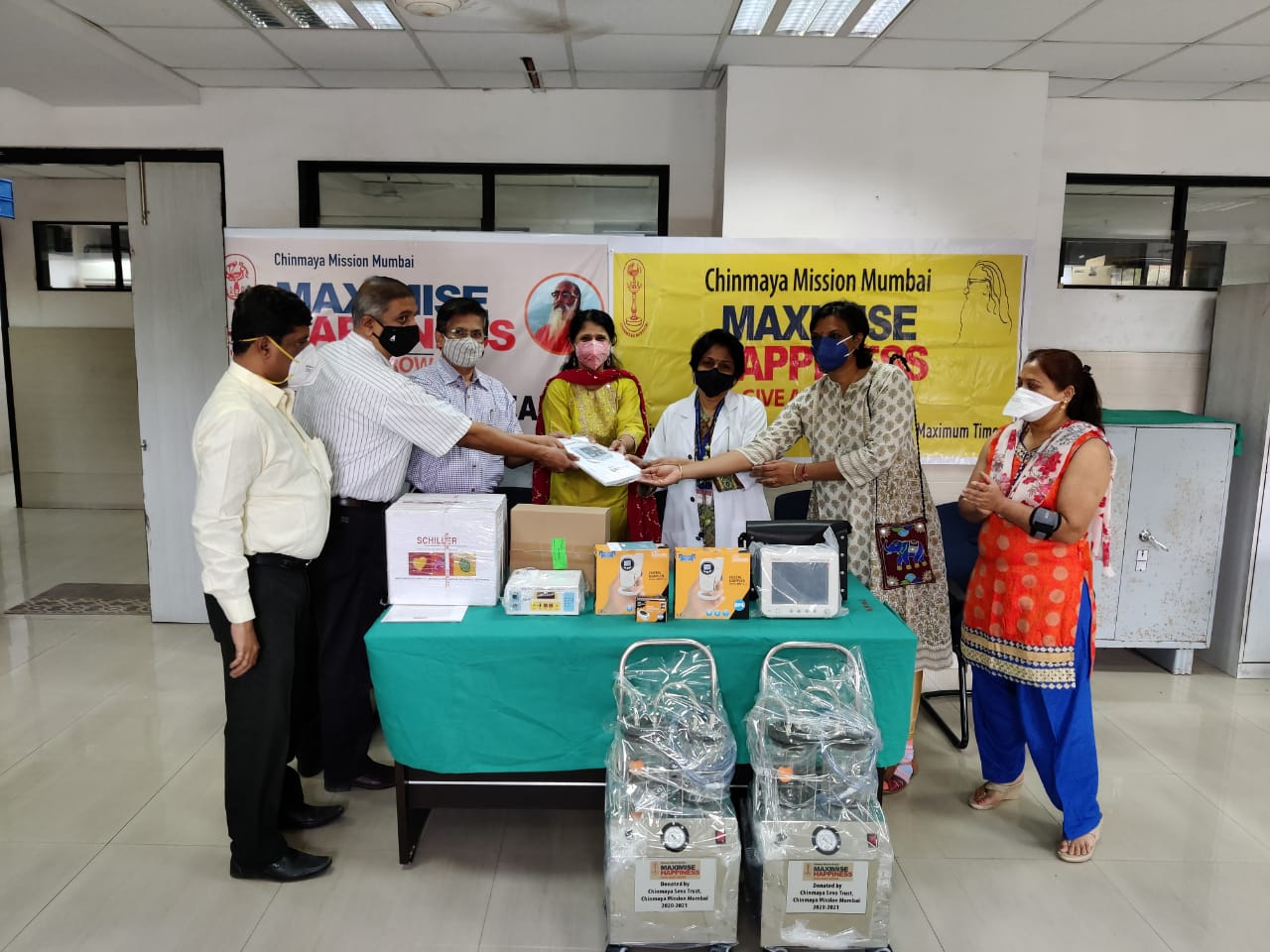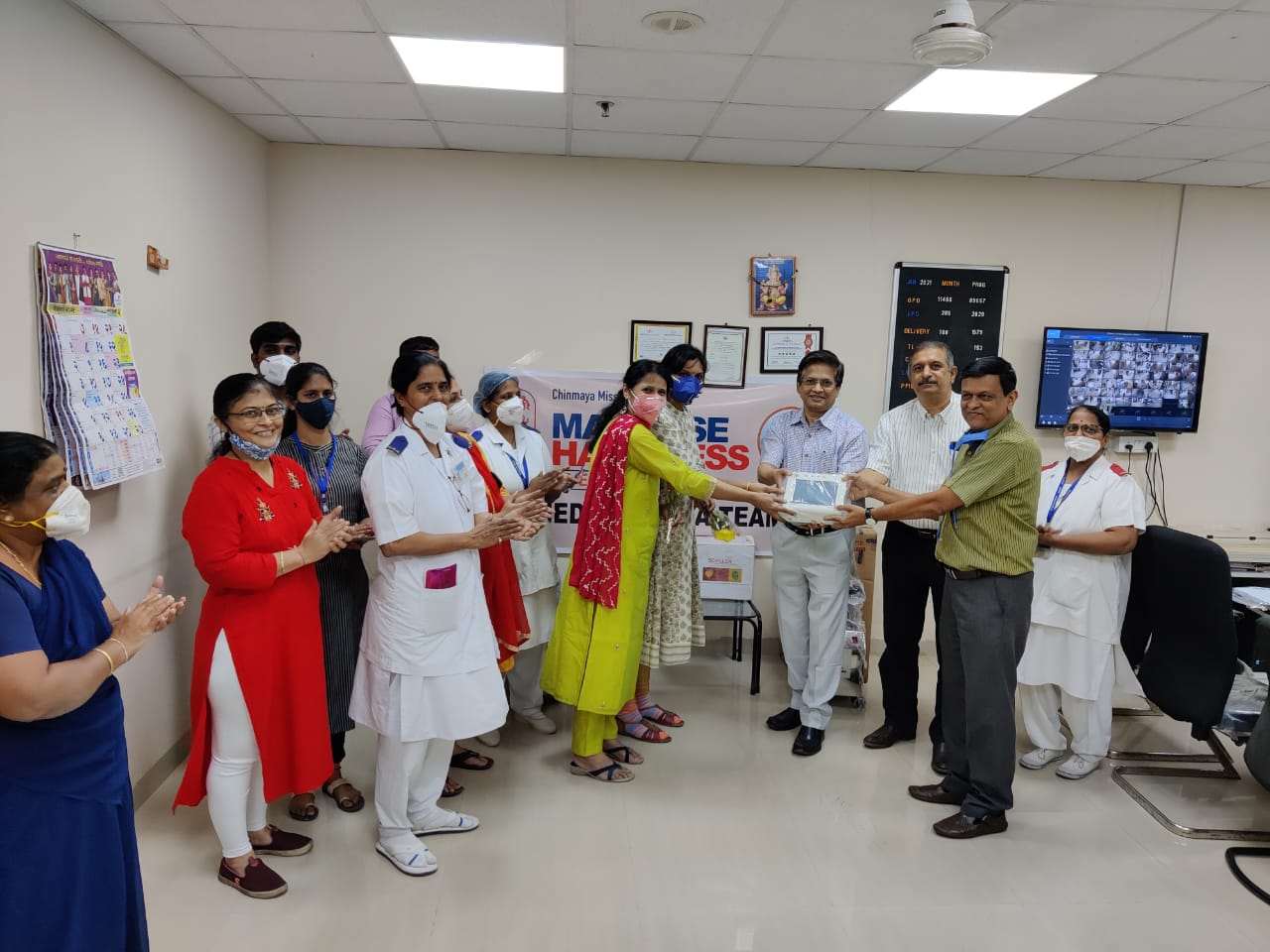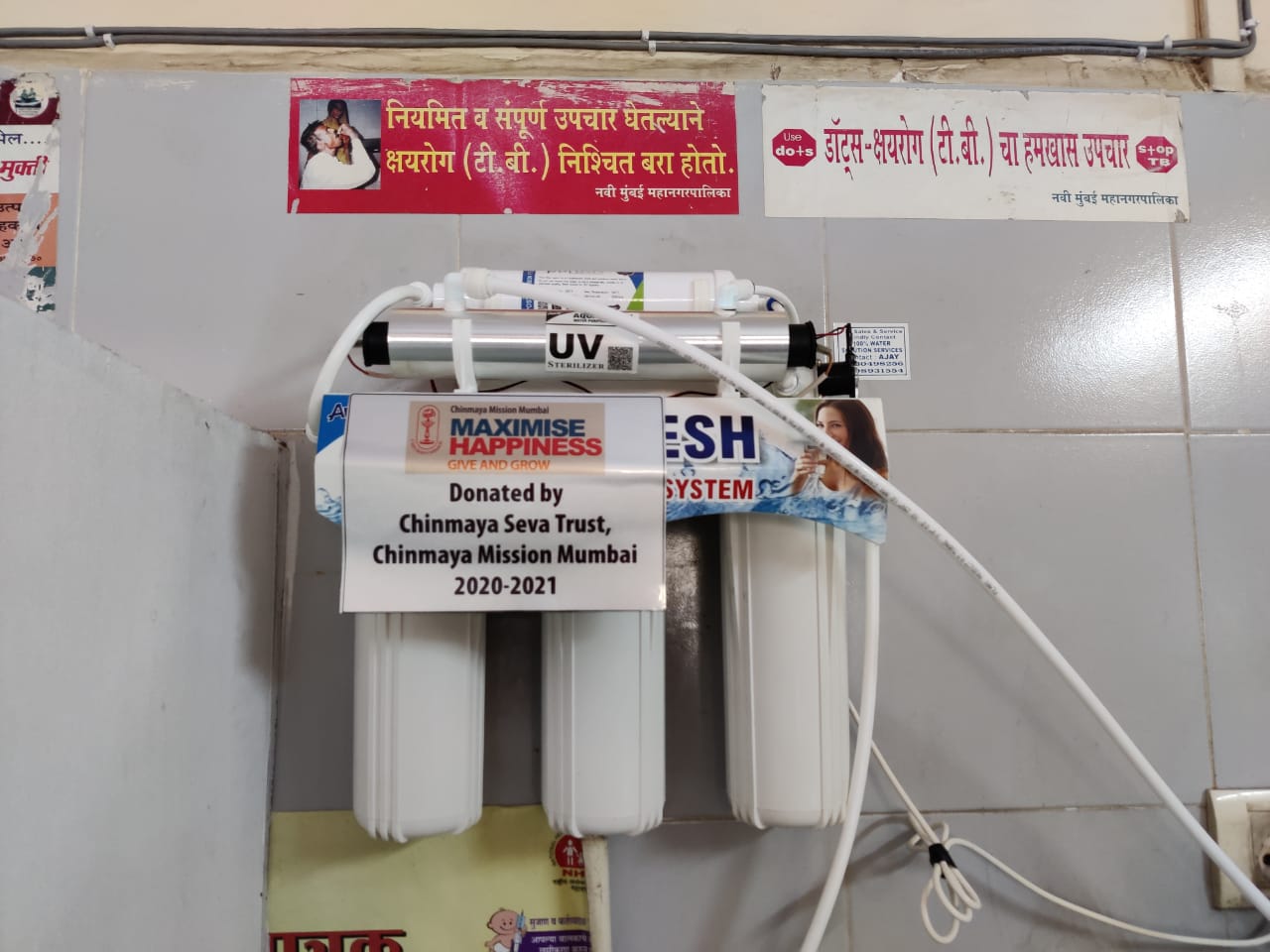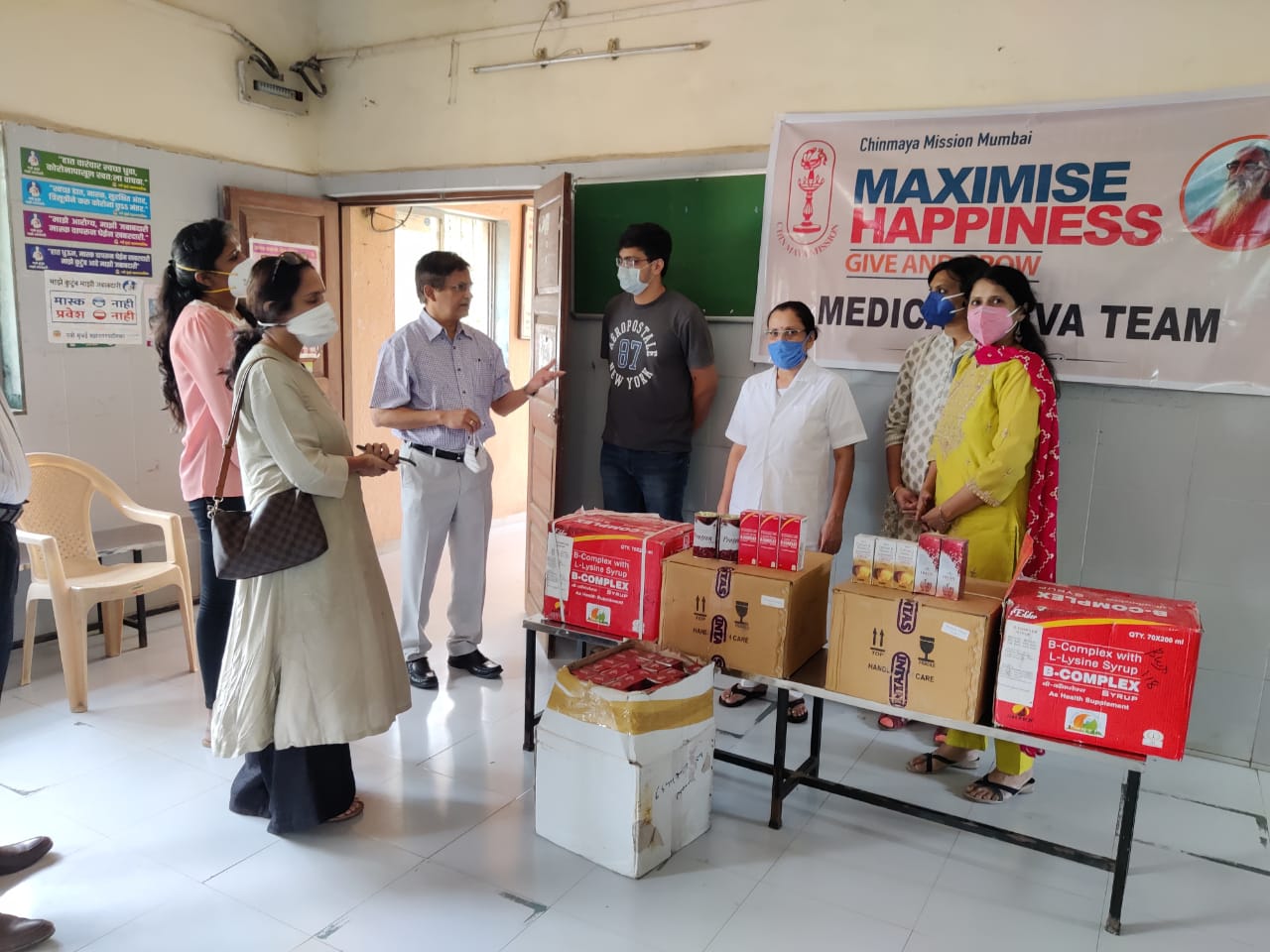 Medical Seva Mahima Zone distributing Jaipur Foot on 15th January
As a part of Medical Seva Mahima Zone will be distributing Jaipur Foot to 108 needy individuals.
On 15th January, we successfully completed Phase 1 of distributing Jaipur Foot to 42 needy individuals - in the presence of Swami Swatmananda.
This project was meticulously coordinated by Shri. Amit Vora, Nehal Vora and Shri. Bharat Shah. Bhattji, Dimple Parekh , Lakshmi Narayan, Rajlakshmi Suresh and Dr. Sunitha Shanker participated in the distribution.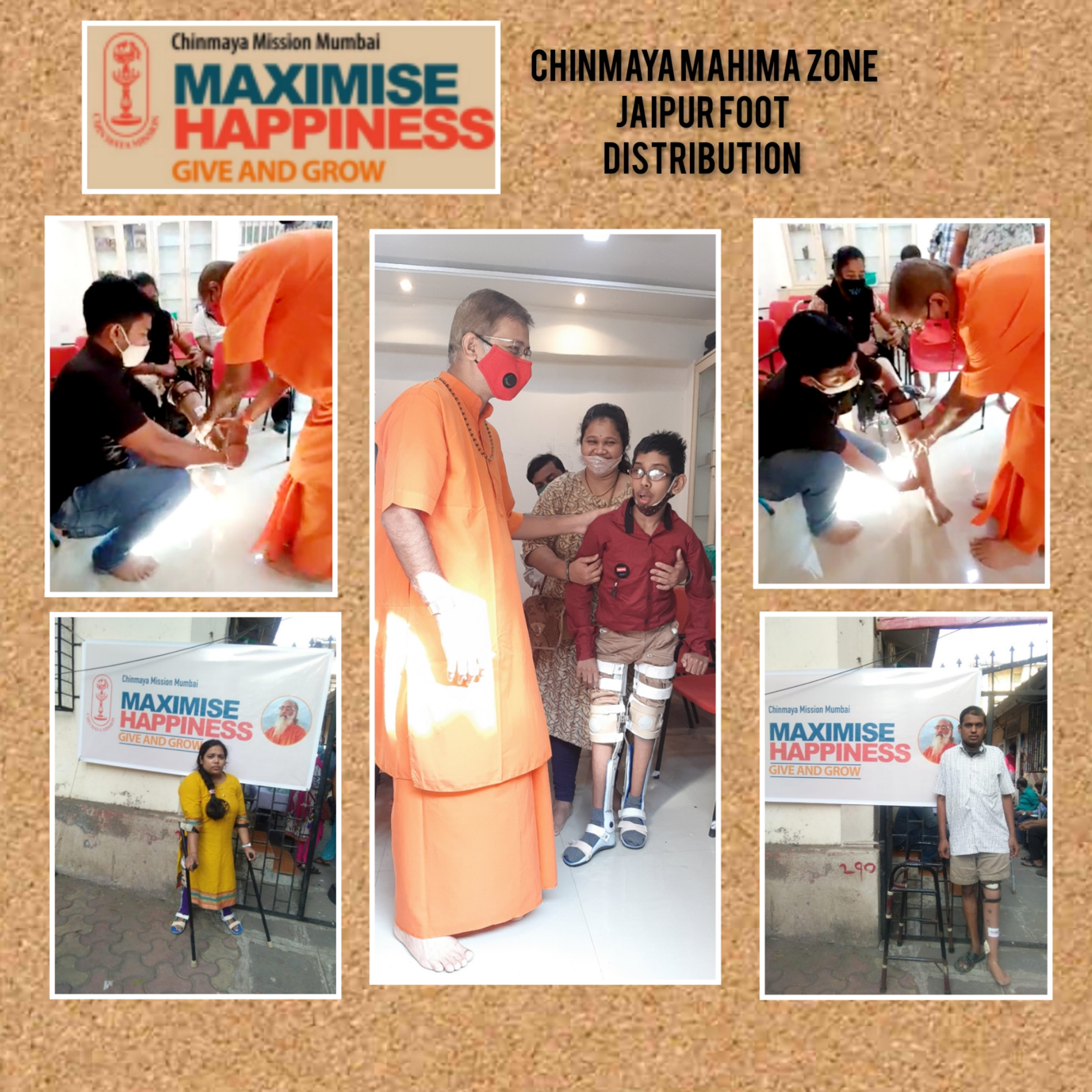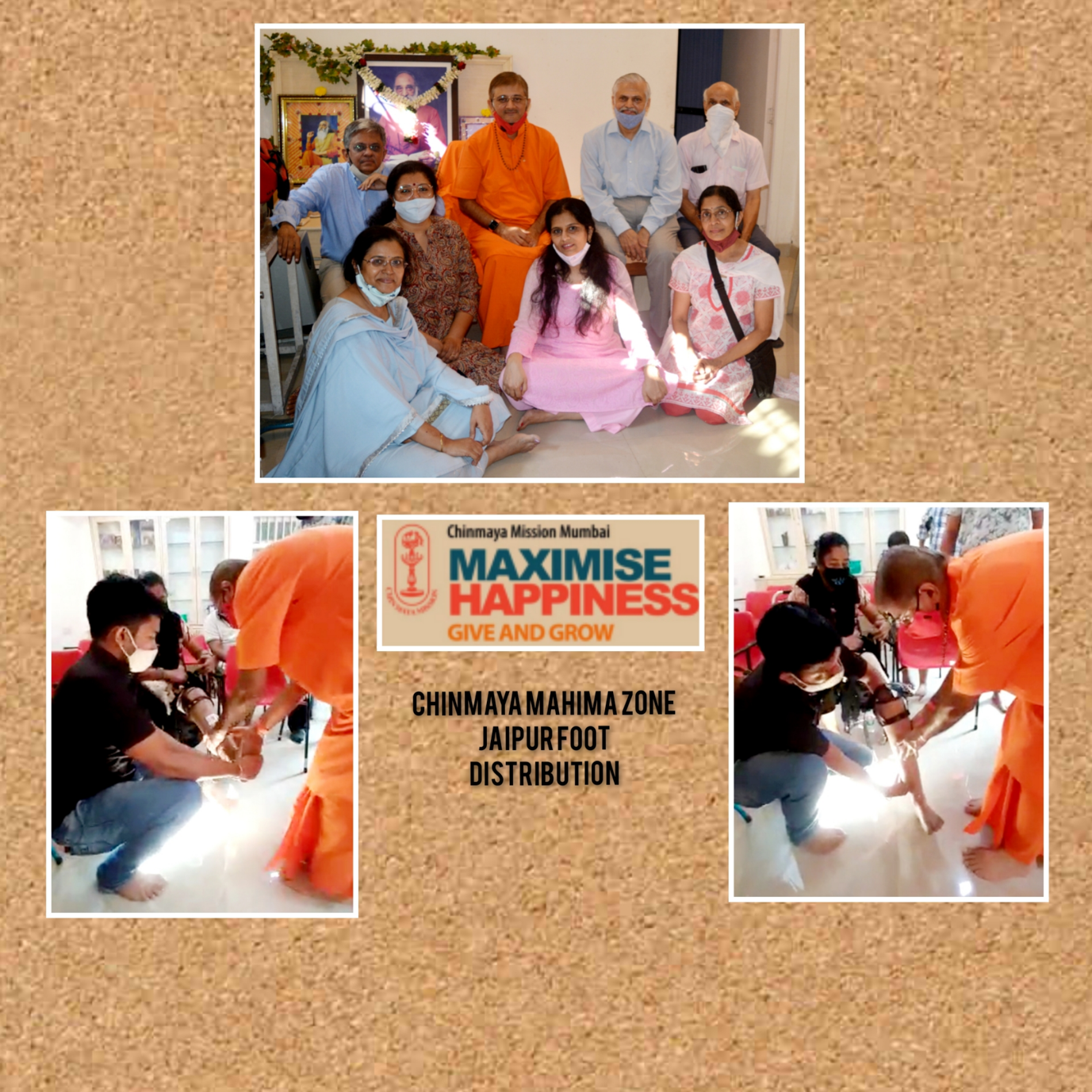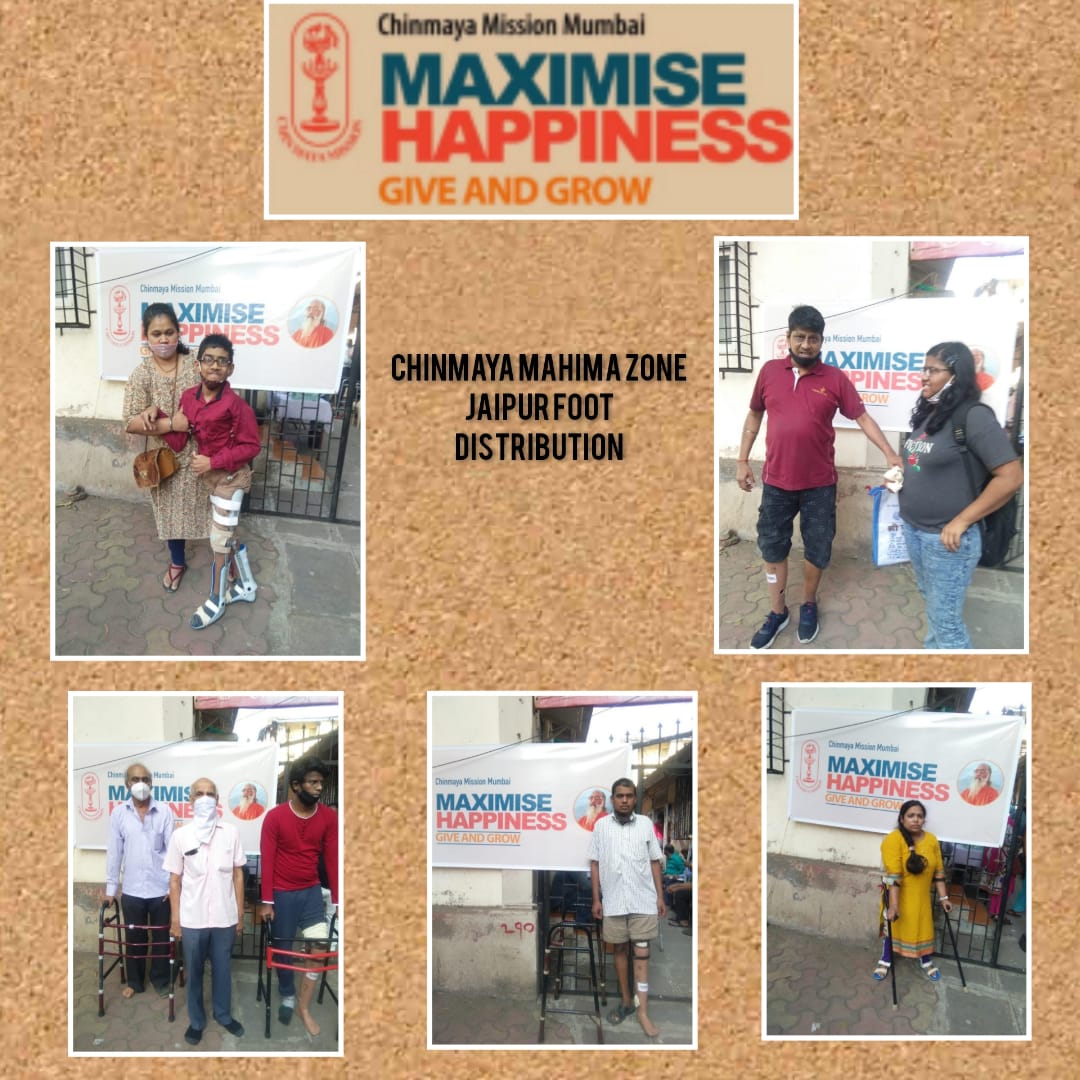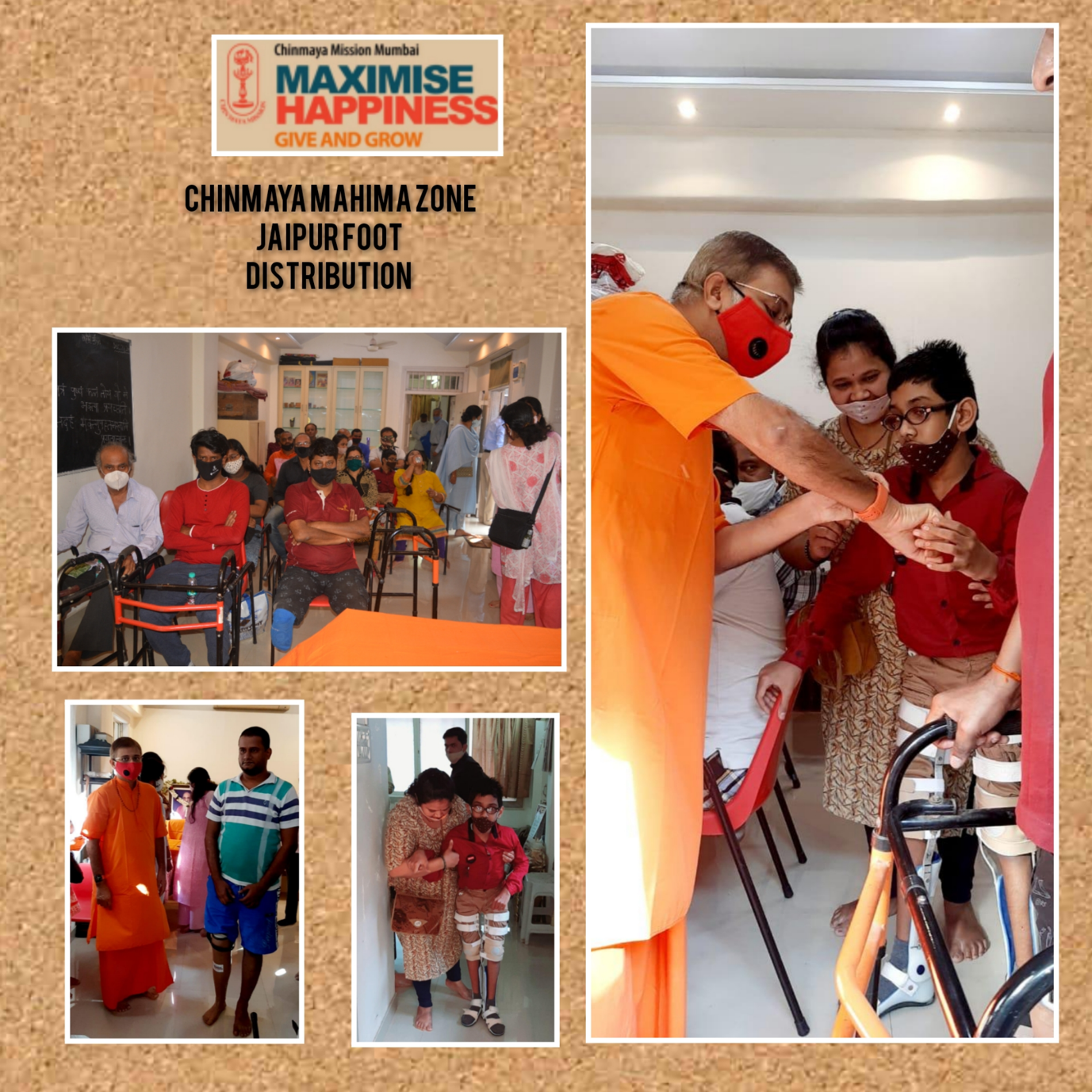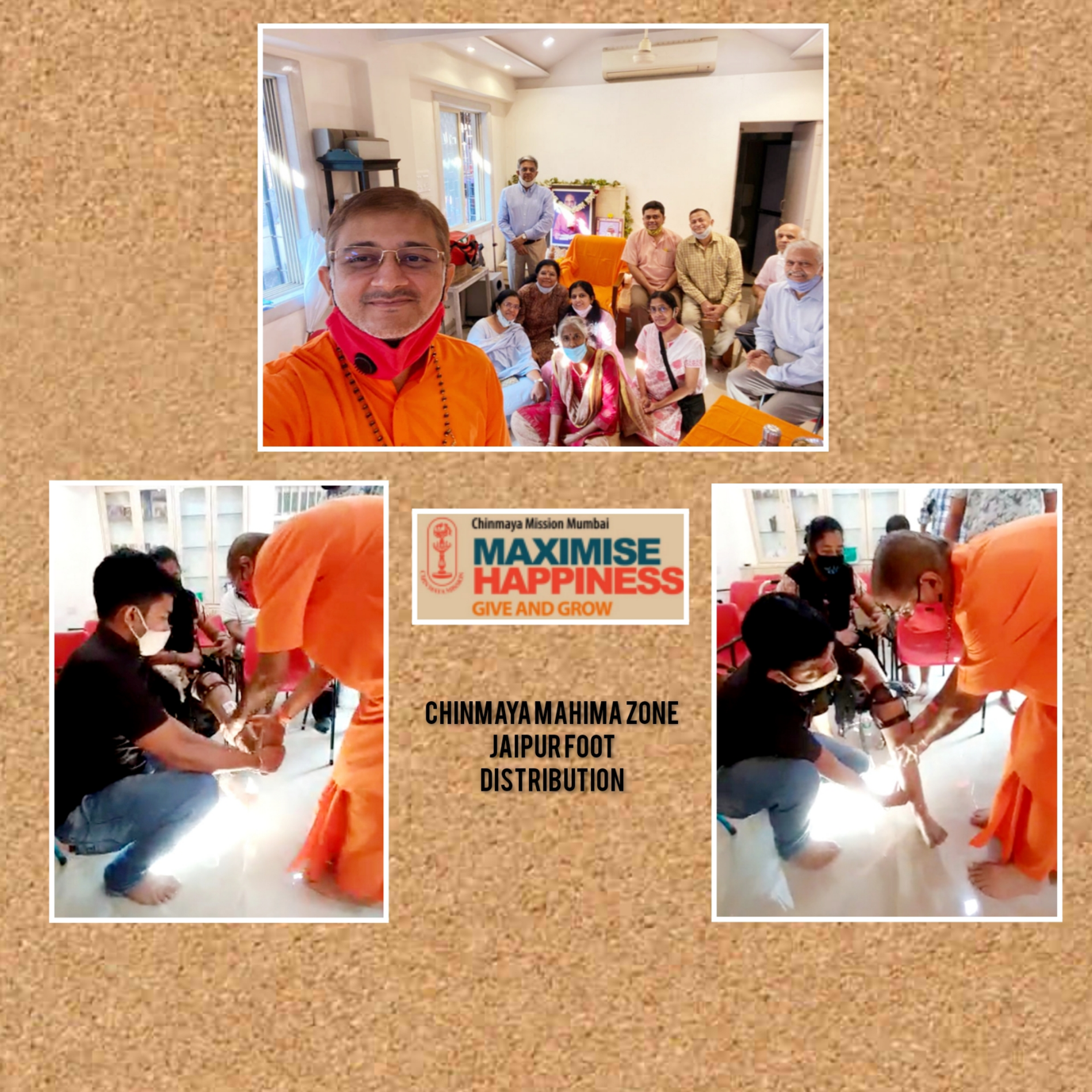 ---
As part our Medical Seva we have served and will serve via
FREE OF COST MEDICAL CAMPS FOR THE UNDERPRIVILEGED IN RURAL AREAS.
A team of doctors visits these areas and conducts camps for various issues like Women Healthcare, Eye Care, Dental Care, Cardiac Issues. We have conducted over 3857 cataract surgeries, many medical camps serving thousands of people. Through Maximise Happiness we will
Hold at least 10 such medical camps and provide healthcare to at least 1000 people.
Organize free diagnostic camps at our Chinmaya Diagnostic Centre in Chembur
Eye Camps, and cataract surgeries for the underprivileged
Preventive health check-ups in municipal schools for underprivileged students
Each Medical Camp costs Rs 450000/- touching over 1200 adults and 300 kids – We propose to do 8-10 such medical camps annually. These camps include complete health check-ups for adults, treating a variety of ailments and also minor surgical procedures and hospitalisation if required. For the children there is also preventive health check-ups to help ensure that they are in good health and to identify early onset of any issues.
We have done over 3857 cataract surgery – Cataract surgery camp done 30 times a year helps heal over 1500 patients annually and it includes the cost of the surgery, the lens and any post-operative care. Each Camp costs Rs 1 lakh.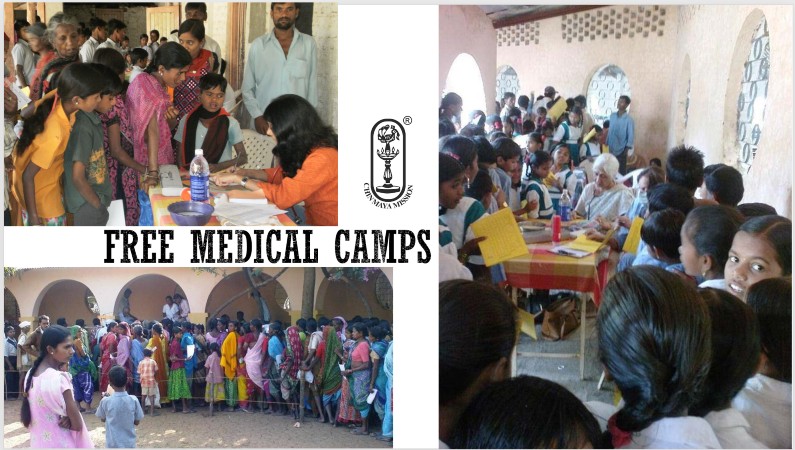 COVID RELIEF SEVA
CM Mumbai has donated over Rs. 25 lakhs in addition to 1200 PPE kits, gloves, and masks to our healthcare workers at Sion Hospital, Rajawadi Hospital, Police officers at Sion & Matunga Police Stations, firefighters at Gamdevi Fire station for all the fire stations of Mumbai, among others. We will continue with renewed vigour to serve the front line workers during this pandemic by providing the necessary safety equipment and provide support in all manner possible.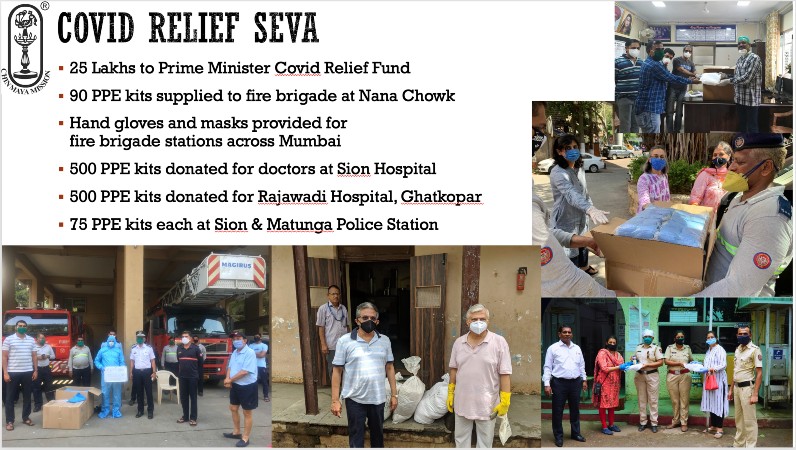 ---
As a part of Maximising Happiness initiative, On 26th November 2020, Chinmaya Seva Trust & Chinmaya Mission Mumbai has donated 100000 nos 3 ply masks and 5200 nos N95 masks to Tata Memorial Hospital and Medical Research Centre treating patients suffering from Cancer. They provide treatment and care to economically challenged patients at a very subsidised cost. During COVID pandemic period they require protective gears like masks for use by their doctors and patients. The above mentioned quantity of donated masks is approximately their one months' requirement.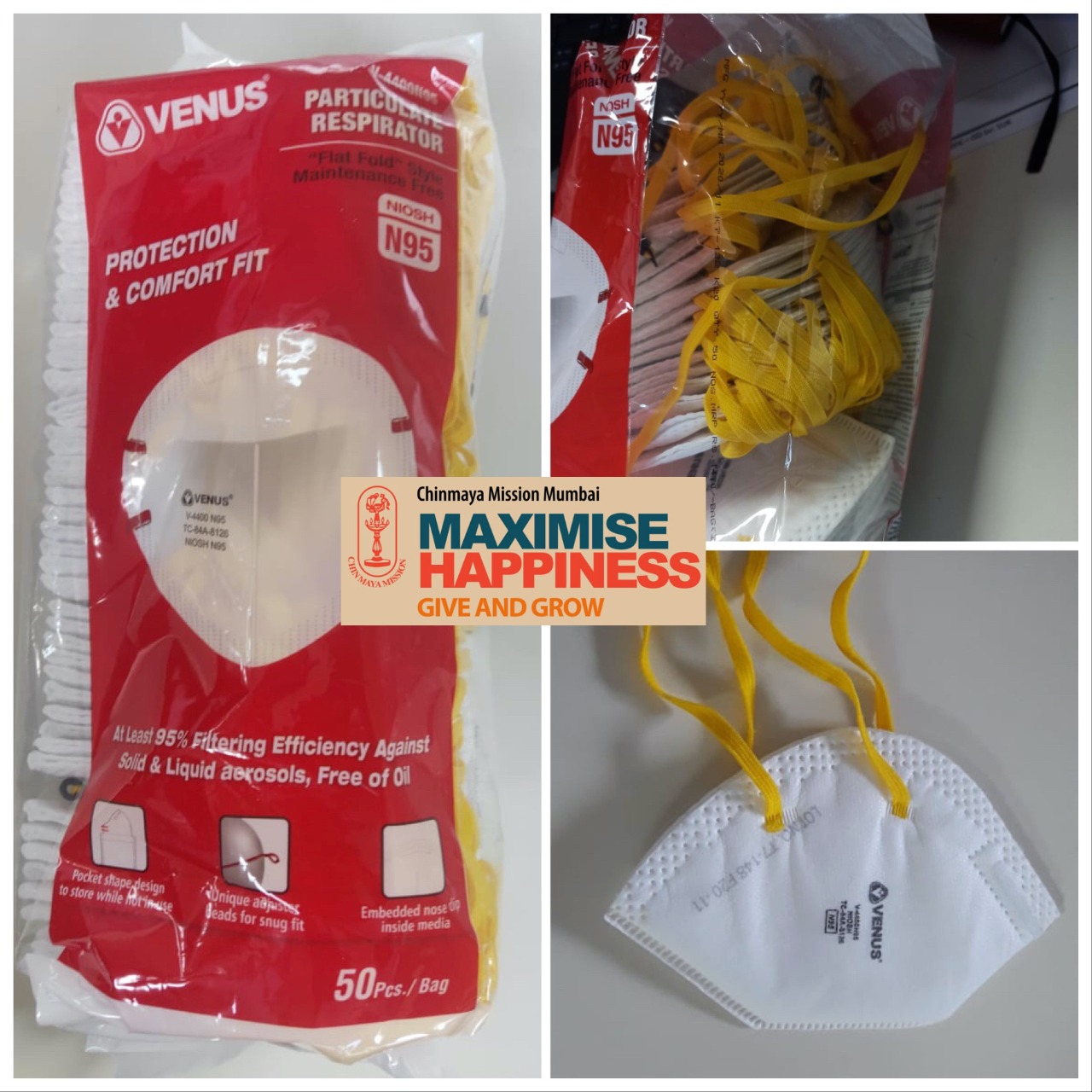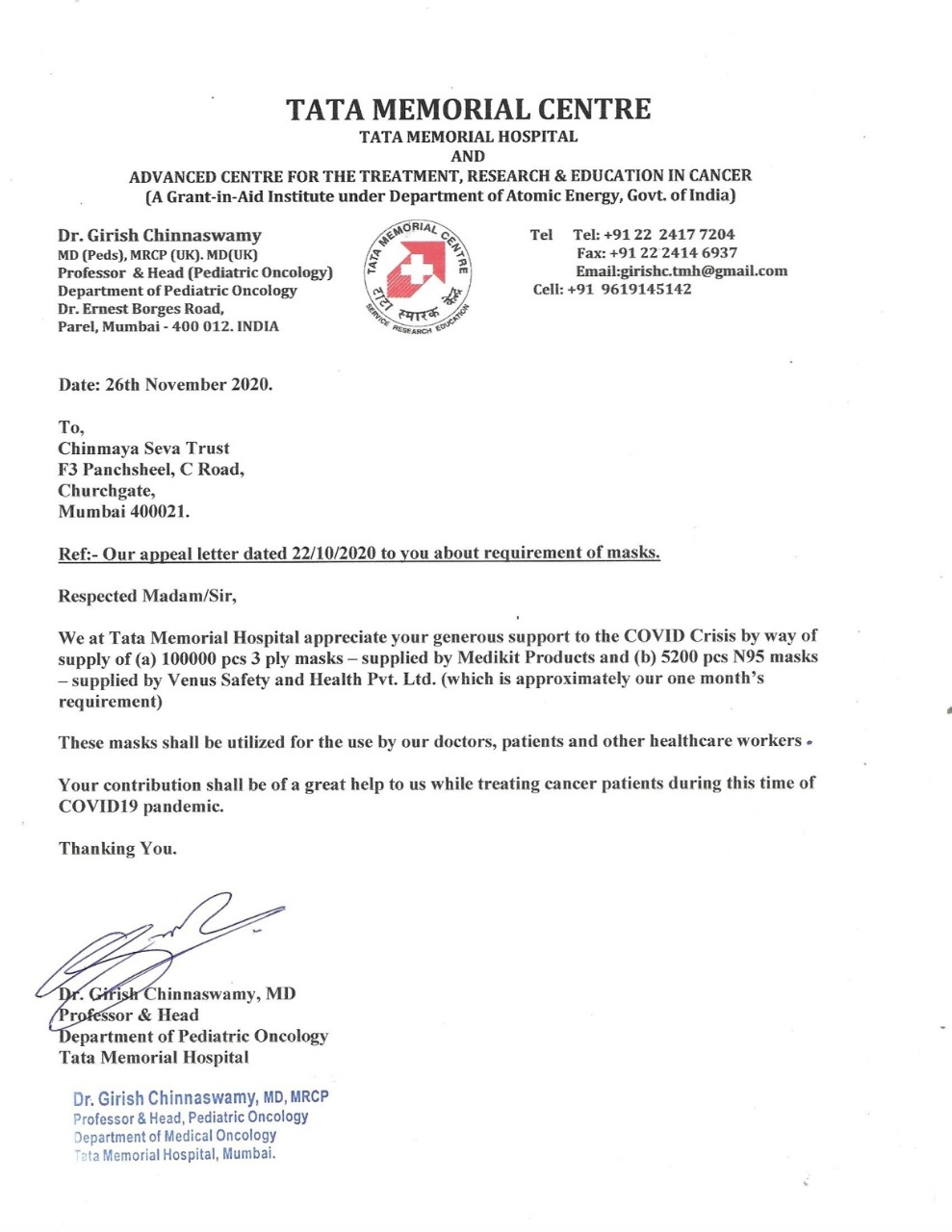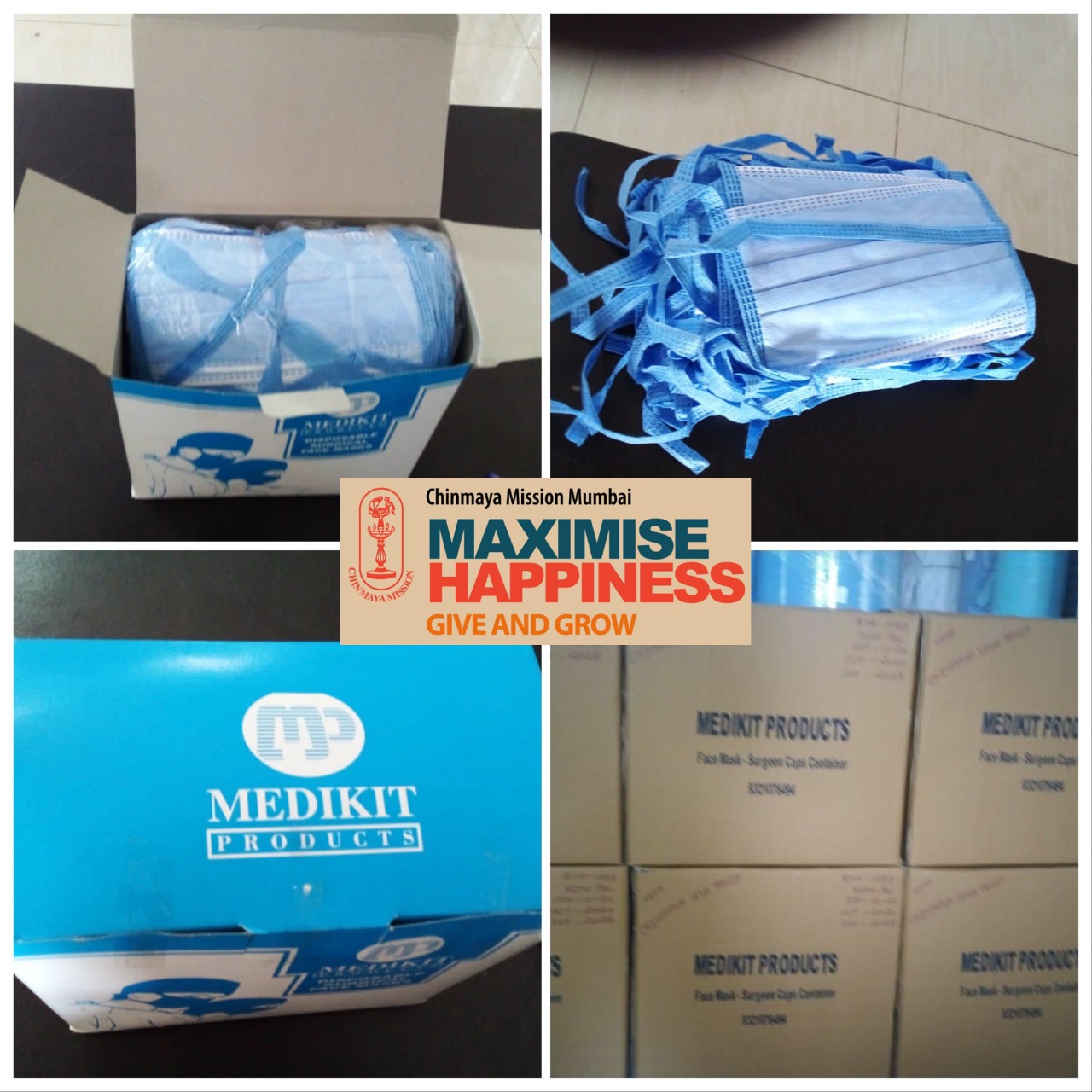 ---
As part of the Chinmaya Arogya Seva which has been going on for many years Chinmaya Mission has done over 3000 cataract surgeries.
Here is Kashiram Raut who is a beneficiary of this Seva. He says " I had vision problems for 9-10 years and I could not go out for work. I got both my eyes treated free of cost at the Chinmaya Arogya Eye Camp and I am happy with the results'.
With the funds raised through the Maximise Happiness program we hope to do many more surgeries that give the gift of sight to maximum people possible.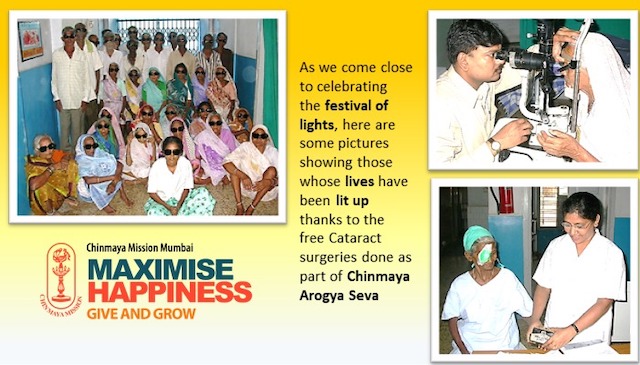 ---