As part our Medical Seva we have served and will serve via
FREE OF COST MEDICAL CAMPS FOR THE UNDERPRIVILEGED IN RURAL AREAS.
A team of doctors visits these areas and conducts camps for various issues like Women Healthcare, Eye Care, Dental Care, Cardiac Issues. We have conducted over 3857 cataract surgeries, many medical camps serving thousands of people. Through Maximise Happiness we will
Hold at least 10 such medical camps and provide healthcare to at least 1000 people.
Organize free diagnostic camps at our Chinmaya Diagnostic Centre in Chembur
Eye Camps, and cataract surgeries for the underprivileged
Preventive health check-ups in municipal schools for underprivileged students
Each Medical Camp costs Rs 450000/- touching over 1200 adults and 300 kids – We propose to do 8-10 such medical camps annually. These camps include complete health check-ups for adults, treating a variety of ailments and also minor surgical procedures and hospitalisation if required. For the children there is also preventive health check-ups to help ensure that they are in good health and to identify early onset of any issues.
We have done over 3857 cataract surgery – Cataract surgery camp done 30 times a year helps heal over 1500 patients annually and it includes the cost of the surgery, the lens and any post-operative care. Each Camp costs Rs 1 lakh.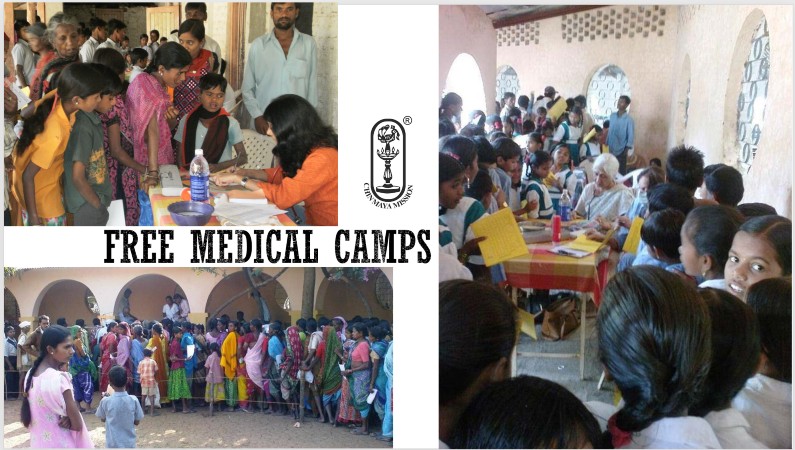 COVID RELIEF SEVA
CM Mumbai has donated over Rs. 25 lakhs in addition to 1200 PPE kits, gloves, and masks to our healthcare workers at Sion Hospital, Rajawadi Hospital, Police officers at Sion & Matunga Police Stations, firefighters at Gamdevi Fire station for all the fire stations of Mumbai, among others. We will continue with renewed vigour to serve the front line workers during this pandemic by providing the necessary safety equipment and provide support in all manner possible.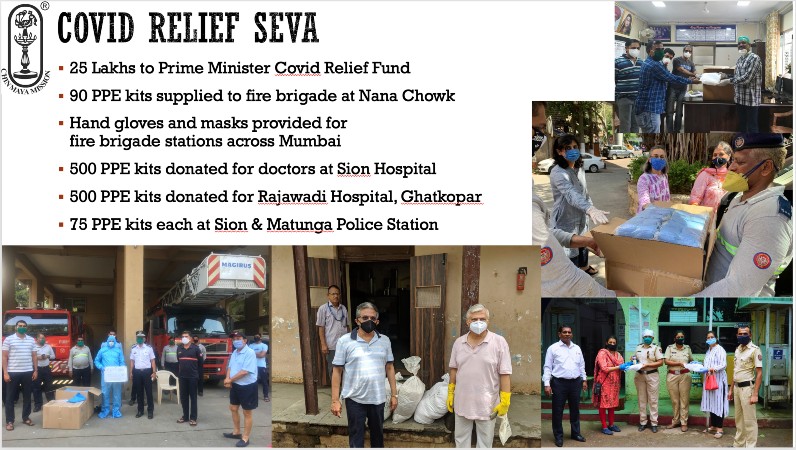 ---
As part of the Chinmaya Arogya Seva which has been going on for many years Chinmaya Mission has done over 3000 cataract surgeries.
Here is Kashiram Raut who is a beneficiary of this Seva. He says " I had vision problems for 9-10 years and I could not go out for work. I got both my eyes treated free of cost at the Chinmaya Arogya Eye Camp and I am happy with the results'.
With the funds raised through the Maximise Happiness program we hope to do many more surgeries that give the gift of sight to maximum people possible.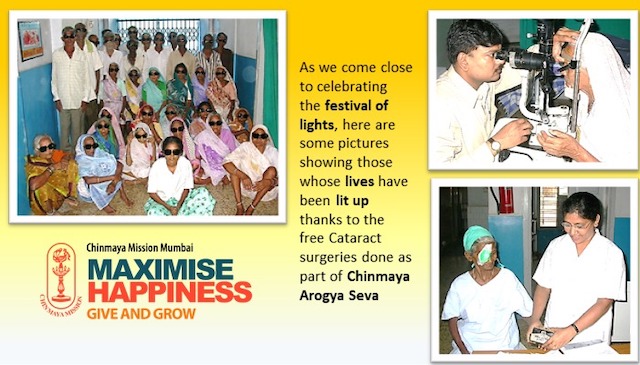 ---
As a part of Maximising Happiness initiative, On 26th November 2020, Chinmaya Seva Trust & Chinmaya Mission Mumbai has donated 100000 nos 3 ply masks and 5200 nos N95 masks to Tata Memorial Hospital and Medical Research Centre treating patients suffering from Cancer. They provide treatment and care to economically challenged patients at a very subsidised cost. During COVID pandemic period they require protective gears like masks for use by their doctors and patients. The above mentioned quantity of donated masks is approximately their one months' requirement.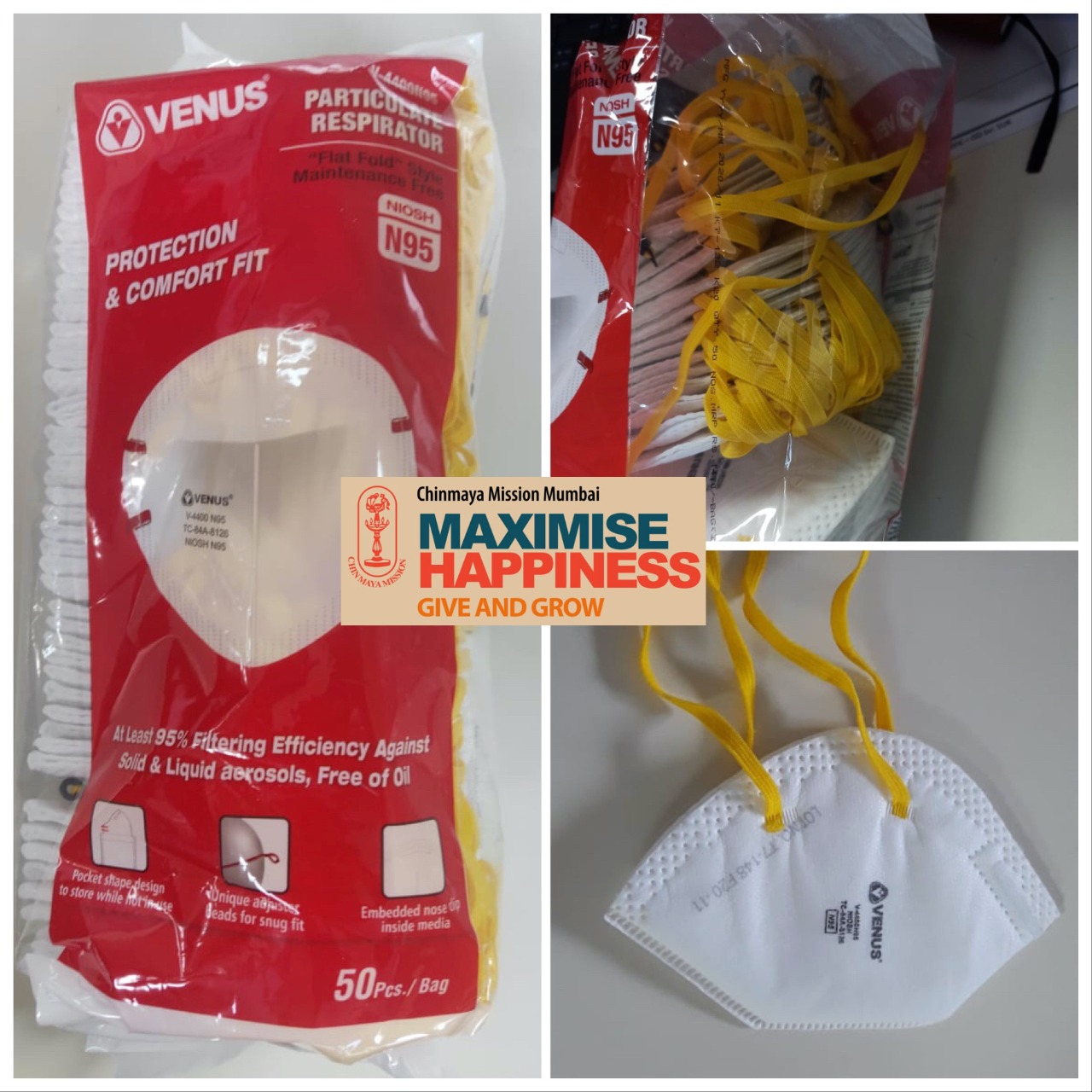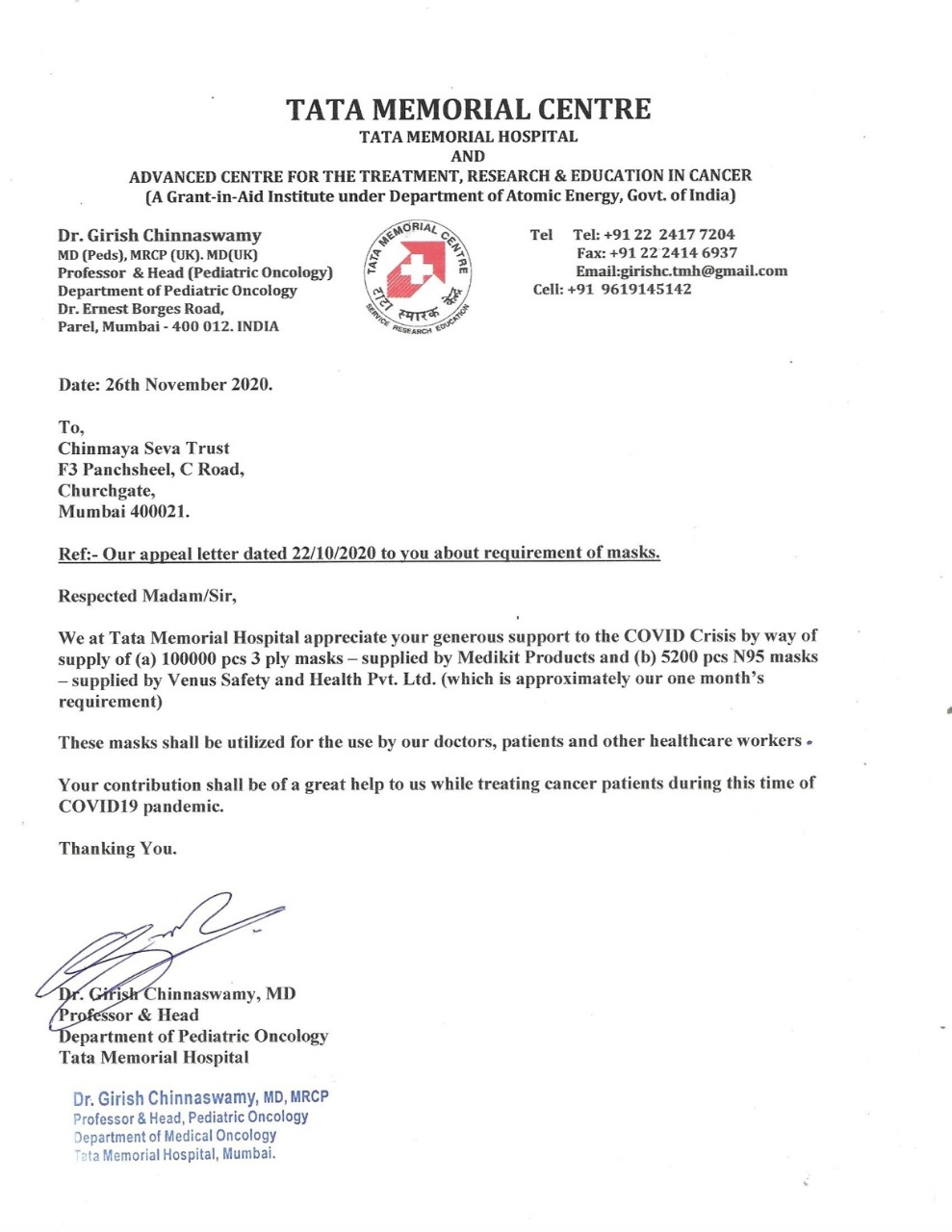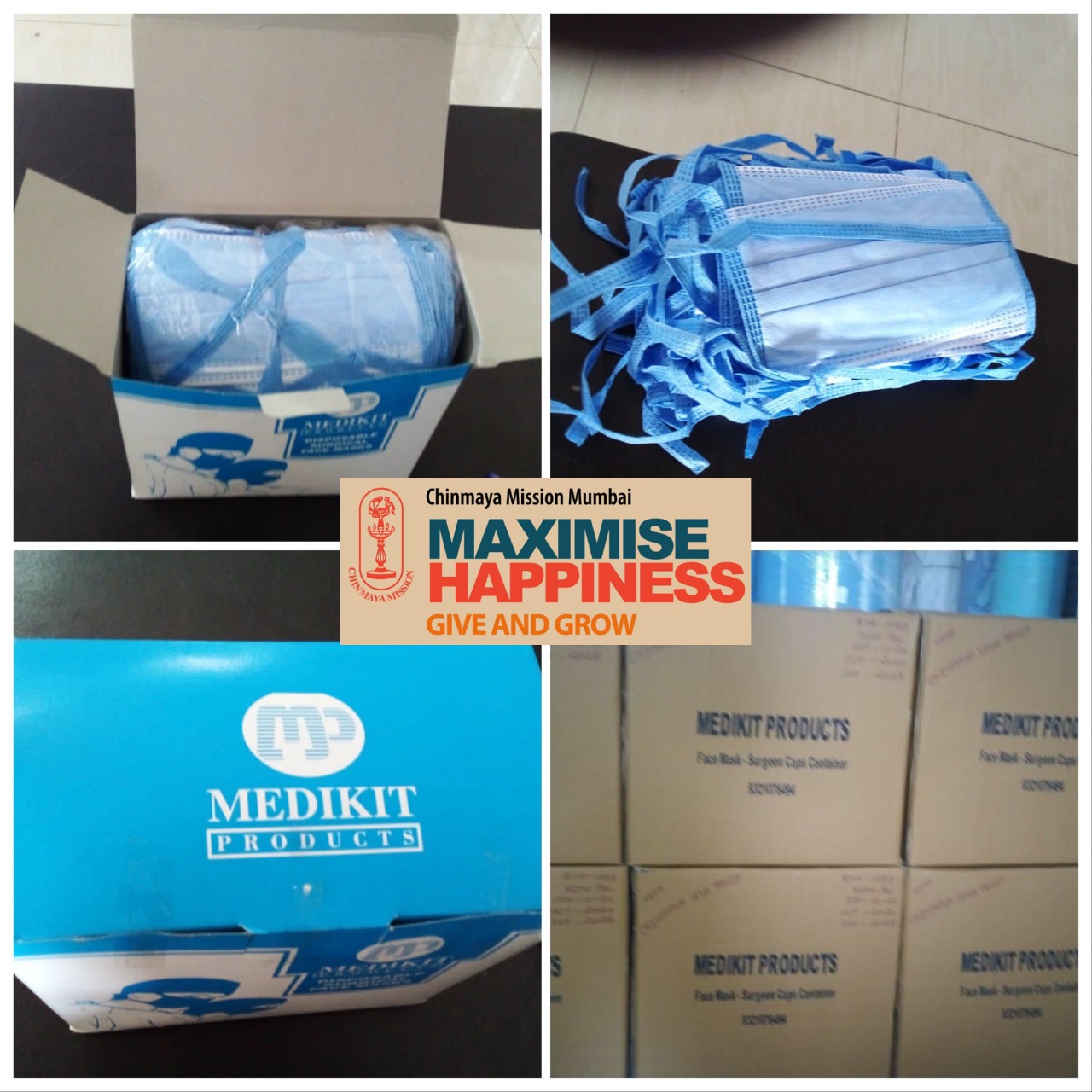 ---