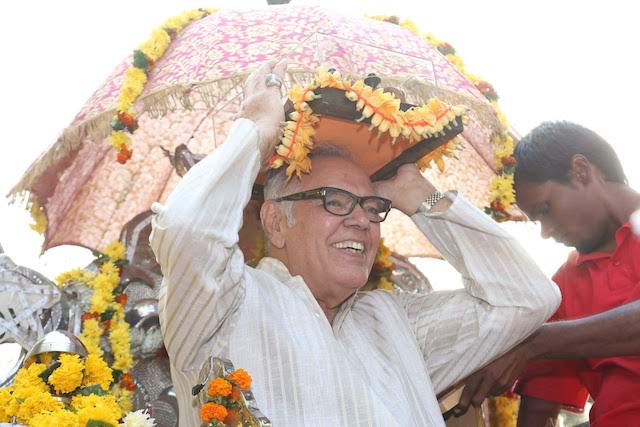 Shri Laju Chanrai
Swamins, Brahmacharins and Members of Chinmaya Mission Worldwide
Hari Om!
With a heavy heart we inform you that Shri Laju Chanrai, a long-time devotee of Pujya Gurudev, attained His lotus feet in London this morning, Thursday 7 January 2021, at age 81. Laju ji has been a stalwart of Chinmaya Mission for decades. He will be remembered for his cheerful countenance and readiness to lend a hand wherever and whenever required. A storehouse of information, his sharp mind has helped to resolve many a complex issue.
To fulfil her request and to please his mother, Smt. Kamala Chanrai, Laju ji met Pujya Gurudev for the first time in 1965-66, at Mumbai. The rest is history.
Pujya Gurudev appointed Shri Laju Chanrai as Trustee on the Boards of Central Chinmaya Mission Trust (CCMT), Tara Cultural Trust (TCT) and Chinmaya Tapovan Trust (CTT). Later he served as Director on the Management Committee of Chinmaya International Residential School (CIRS) and a Trustee of Chinmaya Organization for Rural Development (CORD) and Chinmaya Vishwavidyapeeth. His contribution to Chinmaya Mission UK, Lagos and South Africa is a legacy he will be especially remembered for.
A hands-on person, always available, he was never found wanting in discharging the duties assigned to him. The Chanrai home played host to Pujya Gurudev many a time and his last stay at their home was in June 1993, at London. Laju ji's wife, Kavita ji, always willingly supported him in all his duties.
We offer prayers to grant strength to the family in this hour of loss. Lajuj i's devotion and seva has been an inspiration to many of us and he remains now ever at the feet of Pujya Gurudev.
At His Feet,
Swami Swaroopananda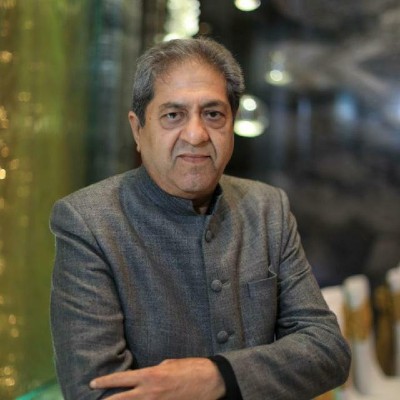 Amitbhai Nanavati
Amitbhai Nanavati, aged 71, passed away on October 11, 2020 in the hospital due to Cardiac arrest.
Amitbhai was an active committee member of Chinmaya Mission - Sagar Zone, Mumbai.
His family of wife Vishakhaben, son Ankul, daughter in law, Nisha, daughter Ruchi, son in law, Ashok Vasa, grandchildren, brother, Gaurangbhai (Acharya, Houston USA), sister in law, Darshanaben, sister Dakshaben and brother in law Bharatbhai are devoted to Chinmaya Mission and were very close to and loved by Pujya Gurudev.
Amitbhai will be remembered for his selfless service to all.
May the Lord's Grace and Pujya Gurudev's blessings be with Amitbhai and the Nanavati Pariwar.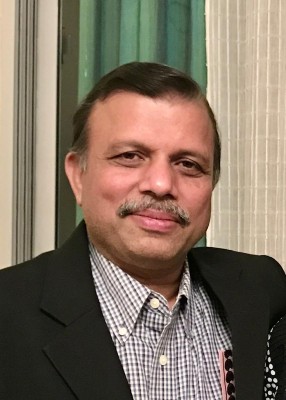 Shri Parindra Kadakia
Shri Parindra Kadakia, a long time devotee of Pujya Gurudev and trustee of Chinmaya Seva Trust, Bombay passed away in Navi Mumbai on 16th October, 2020 after a brief illness. He is survived by his parents, three sisters, wife Nirupa and sons, Varun and Gaurav.
Born to devout parents, Smt. Indiraben & Shri Rasikbhai Kadakia, Parindra was introduced to the Chinmaya Mission as a teenager in 1974 and started attending CHYK study classes from 1976. He served as Secretary of Mumbai CHYK and in 1983 Pujya Gurudev appointed him the first Secretary General of All India Chinmaya Yuva Kendra (AICHYK). He then travelled extensively all over India, visiting Centers and motivating youngsters to join CHYK. He later became the President of AICHYK and took the CHYK activities to even greater heights. He served in various posts in the mission at the local as well as at the national level.
Parindra always thought big and came up with innovative ways in which Pujya Gurudev's vision could reach maximum number of people across age-groups and across the country. It was Parindra who coordinated the first Bala Vihar Camp in Mumbai in 1985. This camp then became an annual feature for several years.
The suggestion to have the Chinmaya Vishva Sammelan in Mumbai in 2000 was also Parindra's. He never stopped with giving suggestions and ideas, but always managed to inspire people to contribute in whichever way they could and to work as a team to implement these ideas. He personified the yagna spirit and this ensured that all the projects and activities were continued with momentum by people who were inspired by him. The Chinmaya Prerana Centre was originally envisioned by him and is today a spiritual and cultural landmark of Navi Mumbai.
Throughout all this, he retained the focus on study by remaining a sadhak himself and being a catalyst for numerous study classes and yagnas in Mumbai and across the country.
Pujya Gurudev's grace flowed abundantly and visibly in everything that he envisioned and took up for implementation.
The charming, ever-smiling and deeply devoted Parindra will indeed be missed in the Chinmaya Mission.
We pray to the Lord and to Pujya Gurudev for his sadgati and for strength to the family members to bear this untimely and irreparable loss.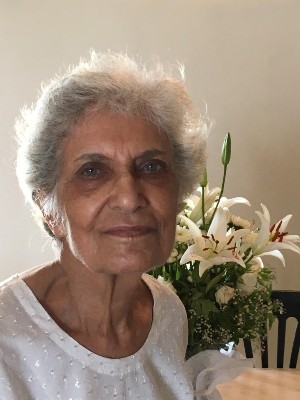 Jamni Wadhwani
Jamni Wadhwani, aged 92, passed away on September 20, 2020 at home as she had always wanted, on her own terms when she felt life held no further interest for her.
As a young girl she had lived through the partition of India, practiced medicine, had a love marriage, brought up two children and managed her home with passion. She enjoyed the arts, music, travel, books, wrote poems, and loved using her technical skills to fix things at home. She would send her poems to Swami Swatmananda and some of them were printed in Chinmaya Sandesh - The Monthly Newsletter of Chinmaya Mission Mumbai.
Her life took a turn towards the spiritual when she was introduced to Pujya Gurudev's teachings through the Chinmaya Mission Gita Jnana Yagnas. Her intellectual temperament made her explore Western philosophy before she was caught by Advaita Vedanta, being tempered by a devotional streak for the love of her life – Krishna.
After a chance encounter during a walk on Worli Seaface, she joined the Worli study group. So dedicated and generous was she, that when her sister left her a flat in Worli, she expressed a desire to donate it to Chinmaya Mission. Thus, "Chinmaya Shivam" came to be at Worli. For her generosity, we are ever grateful to her and her family. She would come to meet Swami Swatmananda regularly at Chinmaya Shivam and discuss about Vedanta. A few days before she moved on, Swamiji had also visited her, prayed for her and comforted her. Her zest for living saw her through many ups and downs until she went into peace and silence. May the Lord's Grace and Pujya Gurudev's blessings be with her.