To
To Pledge is to promise to oneself
To pledge is to commit to the Higher
To pledge is to resolve to believe
To pledge is to decide to live
To pledge is to pledge…
The Chinmaya Mission pledge was given to us by Swami Chinmayananda in 1964 in Chennai. It talks nothing about Chinmaya Mission in particular, and yet everything about it. It is a universal vision and an organizational passion put together.
It is not just words and sentences that make the Chinmaya Mission Pledge, it is the graceful determination, holistic evolution and meaningfulness of the Mission.
Let us live the Chinmaya Mission Pledge.
Chinmaya Mission Pledge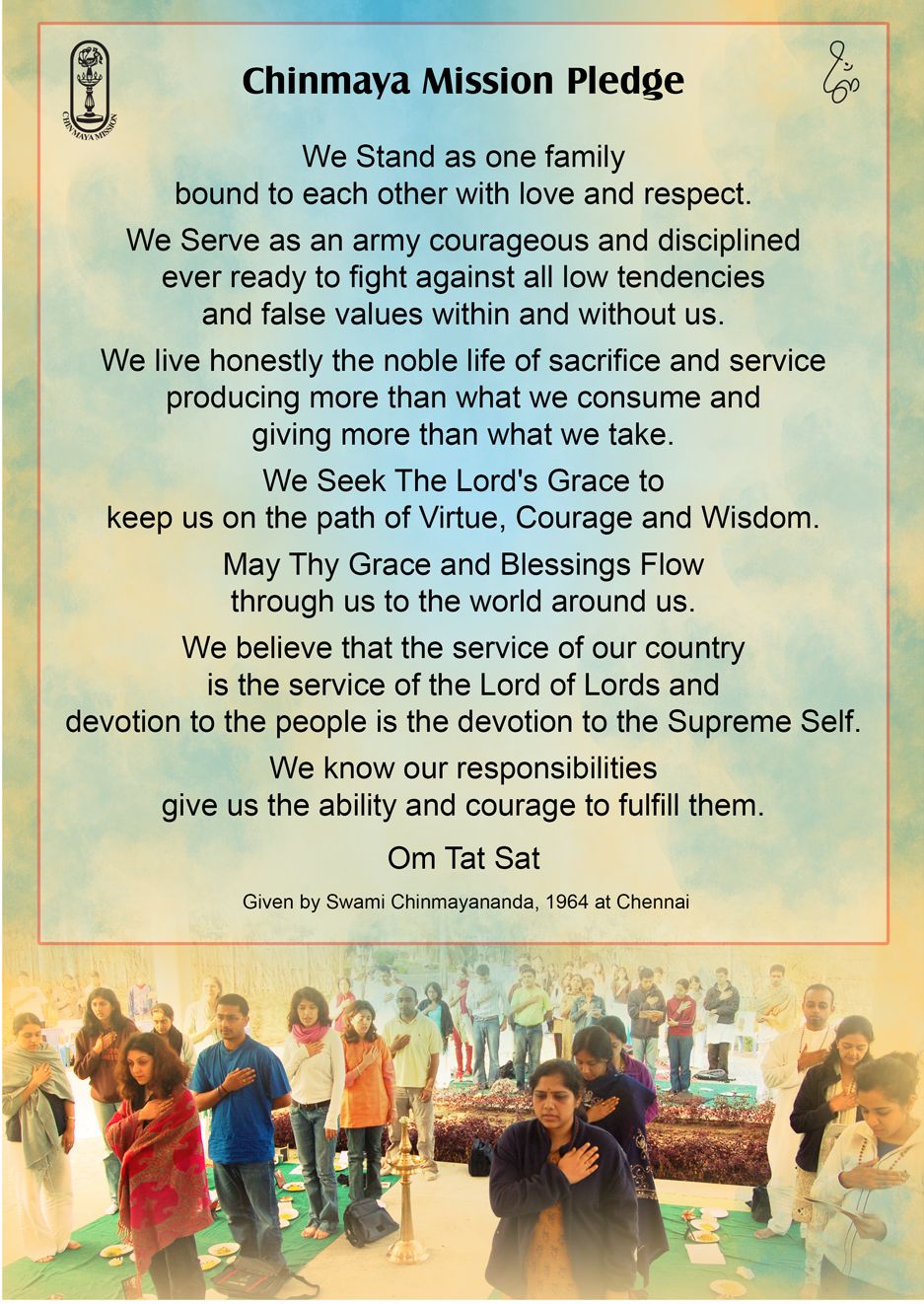 | | | | | |
| --- | --- | --- | --- | --- |
| Chinmaya Mission Pledge Talk 1 by Swami Mitrananda | | Chinmaya Mission Pledge Talk 2 by Swami Mitrananda | | Chinmaya Mission Pledge Talk 3 by Swami Mitrananda |
| | | | | |
| | | | | |
| Chinmaya Mission Pledge Talk 4 by Swami Mitrananda | | Chinmaya Mission Pledge Talk 5 by Swami Mitrananda | | |
| | | | | |
| | | | | |